December 4, 2013, admin, Food, Reviews, , 0
The A's are big fans of sweets (isn't everyone?!) so we were delighted when the Corner Sweet Shop sent us a lovely selection of their sweets to try out.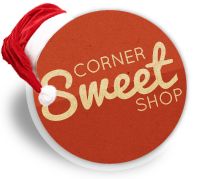 I think my love of sweets came from my Mum working in a sweet shop when we were little.  We used to love popping in there on a Saturday and choosing 50p worth of penny sweets.
The Corner Sweet Shop are the online store for Digby's Sweet Shop situated in Mevagisseym Cornwall.  They wanted to offer the traditional sweetshop experience to locals and tourists and provide the same to online customers.
All of the sweets are handpicked from the shelves in their store and packed with love and care for their online customers to enjoy.
As well as having lots of ready made hampers to choose from, the Corner Sweet Shop also sell pick and mix sweets which you can choose to order on their own or pick a hamper to make them a great gift.
They have a huge selection of sweets to choose from to suit everyone including American Sweets, Boiled Sweets, Chocolates, Coconut Flavoured Sweets, Fizzy Sweets, Fruit Sweets, Gummies, Liquorice, Mints, Nuts, Rock, Sour Sweets, Bon Bons, Toffees and even Sugar Free Sweets.  You name it, they most probably have it!
We were sent a great selection of sweets including foam bananas and shrimps, gummy bears, rings and dolphins, candy letters and two different types of jazzies (Big Mr A's favourites!).  They also sent to us a tin full of chocolate creams.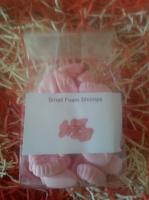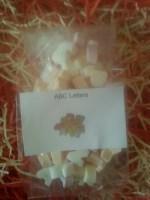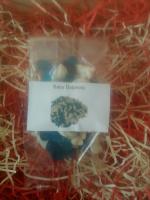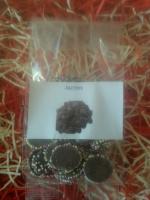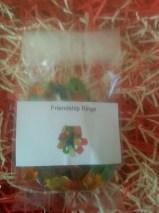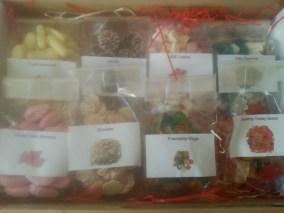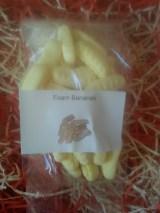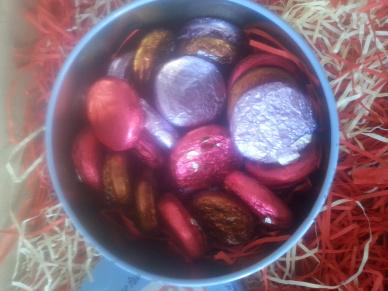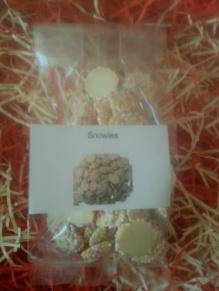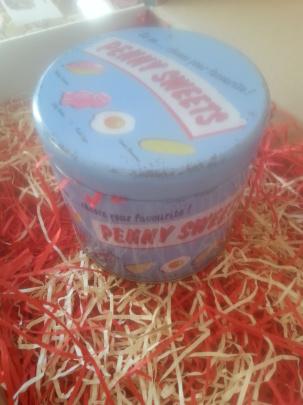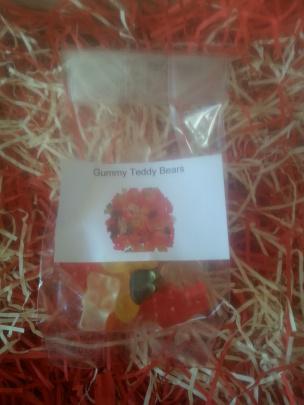 The sweets were really nicely packaged and you could really tell a lot of care had gone into packaging up the sweets before they were sent to us.
As for the sweets themselves they were delicious.  The whole family have been tucking into them, even the Grandparents when they have come around to visit!  My Dad in particular wanted to try the candy alphabet letters as he remembers having them as a child.  He said they tasted exactly the same as he remembered!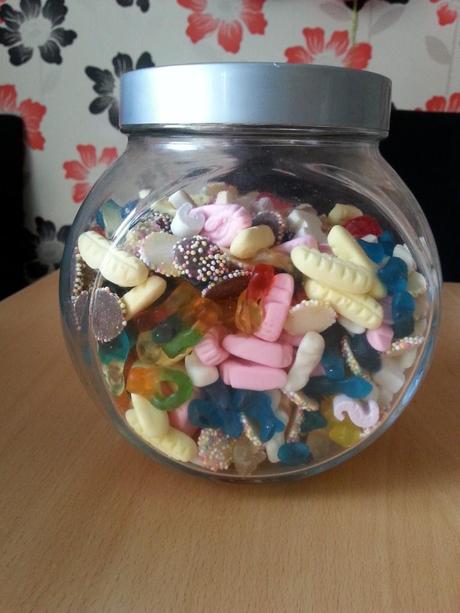 I think the hampers whether, pre-made or pick and mix would make a great gift for any sweet fan whether young or old and I will certainly be looking into them next time I have to buy a present for the sweet lovers in our family (of which there are many!).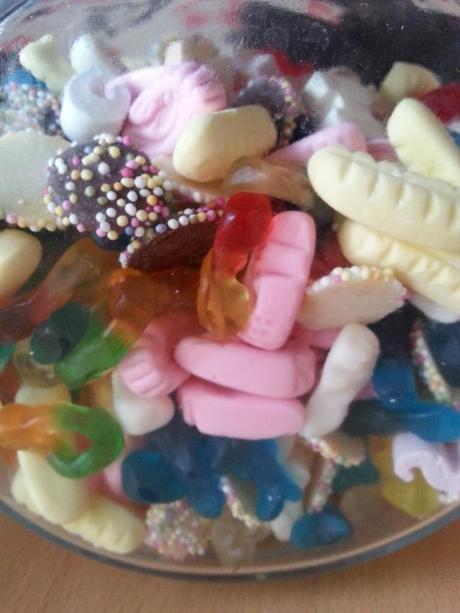 To keep up to date with the latest news and offers from the Corner Sweet Shop, you can follow them on Twitter and Facebook or sign up to have their newsletter sent direct to your e-mail address.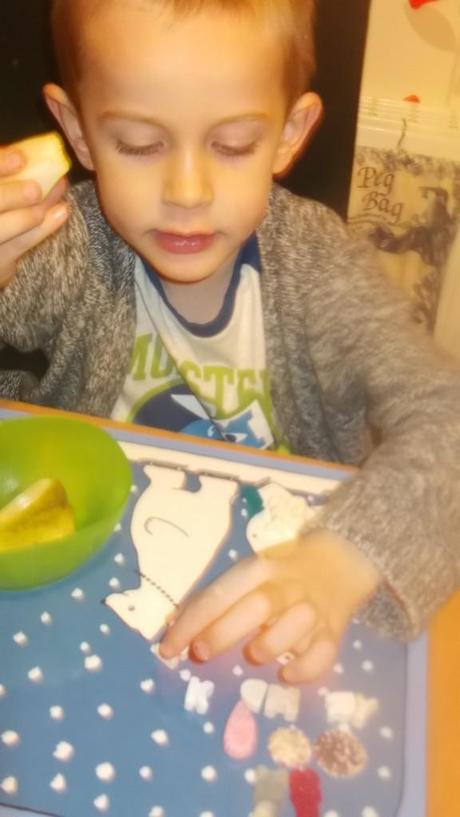 Disclaimer – We were sent the sweet hamper in return for our honest review.  All photographs were taken by me and are not to be used without my permission.