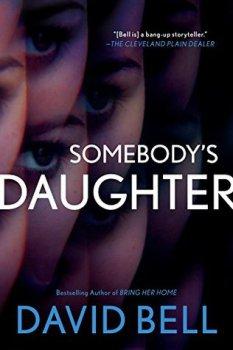 Somebody's Daughter by David Bell
Published by Berkley Publishing Group, Penguin Publishing Group on July 10, 2018
Pages: 432
Format: ARC
Goodreads
Buy on Amazon



In the pulse-racing new suspense novel from the bestselling and acclaimed author of Bring Her Home and Since She Went Away, the life of a little girl rests in the hands of the father who never even knew she existed…

When Michael Frazier's ex-wife, Erica, shows up on his doorstep pleading for help, she drops a bombshell that threatens to rip his family apart: Erica's nine-year-old daughter is missing–and Michael is the father. Unable to quickly determine if Erica is telling the truth, and unwilling to leave the little girl's fate to chance, Michael has no choice but to follow the elusive trail of the child he has always wanted and never knew he had.

But finding Felicity comes at a price–the closer Michael gets to the truth, the further into jeopardy his marriage falls and the faster his family begins to unravel. As lies that span a decade bubble to the surface and the window for Felicity's safe return closes, Michael will have just a few short days to decide who can be trusted and who is hiding the truth.
Back in October of 2017, I read and reviewed a book by today's author, David Bell.  That book, Bring Her Home, was an awesome thriller that I completely enjoyed (see review HERE).  When I saw that Mr. Bell had a new book out, Somebody's Daughter, I signed right up to read and review it through my association with NetGalley. Here are my thoughts on Somebody's Daughter:
The craziest thing about this book is that 24 hours full of twist and turns unfolds over 400 pages.  That's the whole book.  I thought it was crazy when I looked back and realized what had happened – I didn't even notice it until the end.
So here's the story – Michael Frazier and his second wife, Angela, are living a very good life in Cottonsville, Kentucky. They are unsuccessful in their efforts to have a baby, but they keep trying. Michael was married before to Erica, but the marriage barely made it past a year before they parted ways.
After all this time, the doorbell rings one night and Erica appears at Michael's door. She begs him to help find her missing 9-year-old daughter who she claims is Michael's child. Michael questions whether that could be true.  Angela tells him to let the police take care of it, but he just can't refuse to help Erica find Felicity.  Michael takes off with his ex-wife to find the girl since her fate appears to be in jeopardy. 
(**NOTE** At this point I pause to say I was already thinking Michael was making a big mistake and should be listening to his wife, but then again, we wouldn't have a story if he did that, now would we?)
There are so many people who could have done it – there's the ex-wife, the ex-wife's boyfriend, the mom, the sister….the list goes on. Let's not forget to include a babysitter or a neighbor or the music teacher. Because of the fast paced writing, the story was flying buy and keeping me on my toes. There were so many twists and turns in this story that nothing was predictable.
I didn't have a clue until I was nearing the end of the book so I give the author props on story development there! The plot was very interesting and well paced.  The chapters were short, which ultimately caused me to keep reading when I should have put the book down and gotten to the daily grind. I kept turning pages over and over until I found myself missing the gym one morning! (No worries, I didn't miss work and caught the gym later that day!)
The characters were believably realistic too.  Somebody's Daughter is an intense and captivating story that is riveting, suspenseful and intriguing to readers. 
---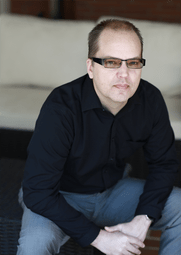 David Bell is the USA Today-bestselling author of eight novels from Berkley/Penguin, including SOMEBODY'S DAUGHTER, BRING HER HOME, SINCE SHE WENT AWAY, SOMEBODY I USED TO KNOW, THE FORGOTTEN GIRL, NEVER COME BACK, THE HIDING PLACE, and CEMETERY GIRL. His work has been translated into numerous foreign languages, and in 2013, he won the prestigious Prix Polar International de Cognac for best crime novel by an international author. He is an associate professor of English at Western Kentucky University where he directs the MFA program in creative writing.
A native of Cincinnati, Ohio, David Bell spends his free time rooting for the Reds and Bengals, watching movies, and walking in the cemetery near his house. He lives in Bowling Green, Kentucky, with his wife, writer Molly McCaffrey.
---
I received an advanced readers digital copy of this book from NetGalley in exchange for my honest review. I was not required to provide a positive review and this affected neither my opinion of the book, nor the content of my review!! Thank you NetGalley!

~ ~ ~ ~ ~ ~ ~ ~ ~ ~ ~ ~ ~ ~ ~ ~ ~ ~

It would be great if you would stay connected with me!! You can follow me on Twitter @DebiL1611, like me on Facebook at 2014 and Beyond, circle me on Google+, follow me on Tumblr, Instagram and Bloglovin', subscribe on YouTube, or connect with me on LinkedIn and Pinterest.

Please make sure to visit my homepage and subscribe to my blog for more great posts on running, fitness and lifestyle topics as well as food, product, music and book reviews, and more!