We're aware of our tardiness to pick up on her, but we simply couldn't pass up sharing this. It's not very often that you'll want to hear something sad or solemn... but in the case of Annie Eve, we genuinely believe that we could listen all day long. In the safety and company of a duvet den, a hot chocolate hug, and a crackling fireplace on the most Winterful evenings imaginable, Her self-titled EP contains four beautifully crafted tracks that will make you want to convey all sorts of emotions. Despite their being four beauties however, today we're going to focus on the one we love the most - Elvis.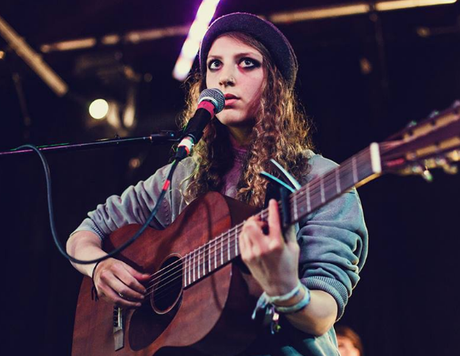 There's no special introduction, no bravado, and certainly nothing but raw talent throughout the air as it starts. The way in which it blends makes you fall silent and sit there thinking about life and all of the qualities within it - something quite impressive considering we'e barely talking about more than the first 30 seconds!
The vocal is absolute perfection. Though very dainty, there are likenesses to Daughter, Lorde, and Colbie Caillat throughout ... but the more melancholic it gets, the more you'll want to listen, empathise, and hug the soul that is making this tragically beautiful music.
In terms of musicality, it is relatively simple, but if there were much more it could have come across as catastrophic. The guitars start slowly, surely, and raw ... whilst the further in the more twanged they become. The vocals, as we've previously stated, are beyond beautiful, but are offered some support in areas which make them even more delightful ... and in terms of percussion, well, there kind of isn't any except for the pluck of the guitar strings. All in all though, through its simplicity lies an absolute mesmerising message, and one which we could listen to through the Winter months over, and over, and over, and over again.
This is the definition of stunning.
Paul.