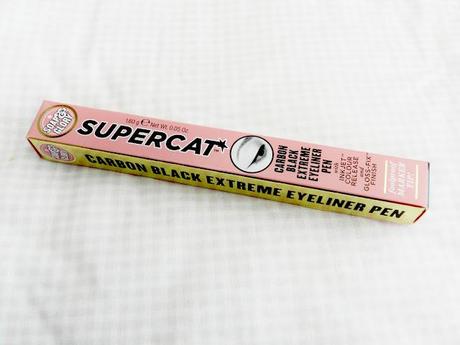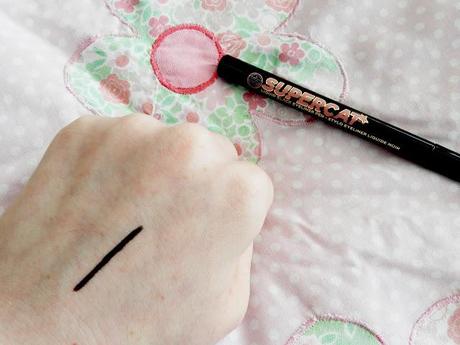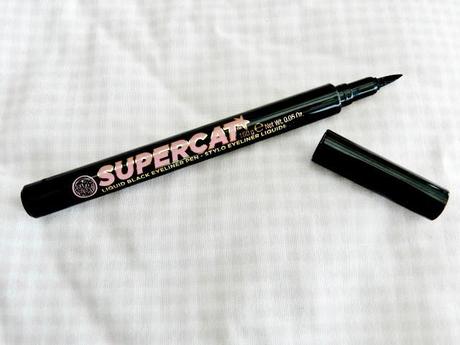 I've never really been a fan of felt tip eyeliners, usually preferring to stick with a pencil or liquid equivalent. However, I have recently changed my make-up routine and incorporated within that has been the use of eyeliner on my lash line as well as water - something a liner like this comes in very handy for.
Having seen Lily from What I heart today talking about how she was quite impressed with this product I thought I'd give it a try. Can't say I've ever really been a huge fan of the Soap and Glory brand. I love their Sugar Crush bodyscrub, but apart from that, I've never really taken the time to try any of their other products.
After using this though, I think I can safely say that I will be going back to give some of the other pieces from their new make up range a go. It was easy to apply - perfect for flicks or if you're after a bit of a dramatic look and as the name suggests, it came out the blackest of black when applied which was exactly what I was after. The thing that pleased me the most though, was that hours after I had put it on the liner managed to stay completely in tact and didn't transfer onto my lids at all - something I've quite often had problems with when using products of a similar nature in the past.
All in all, I found this to be a great product and something I will definitely re-purchase again in the future. If you'd like to try it out for yourselves, you can pick it up online here or at your nearest Boots store :)
Is anyone else out there a big Soap and Glory fan? If so, which products would you recommend I pick up next?