Not only did this week mark the end of my very first Whole 30, but it also marked the end of a bootcamp program led by the ladies at Fit Body Blueprint.  No more crazy Paleo diet or 6am bootcamp?! I know what you're thinking… it's time to party!!  Right?!  Not so much.  As much as late nights and bar crawls and shopping sprees sound, I still have some work to do before the Portland Marathon (and by "some," I mean "a lot").  Not only do I want to finish my race faster than either Oprah or P. Diddy finished theirs, but I want to finish out with 15% body fat composition at a total body weight of approximately 138 pounds.  Two months from today, I will wake up the morning after having completed a marathon and eaten my way through a porterhouse at El Gaucho Portland the previous day.  That means there are 8 weeks to countdown until the celebration can begin – and I plan to keep those eight weeks as busy and wellness-focused as possible.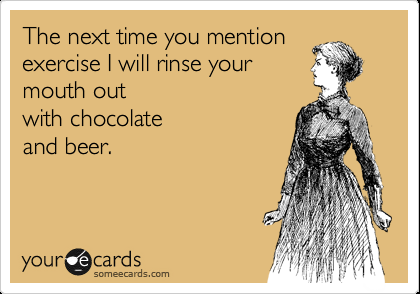 So, where to begin? I am incredibly comfortable with my running schedule – four days of running a week has turned out to be perfect for me.  Plantar fasciitis aside, I don't feel like my body has been stressed out as a result of the amount of running I am doing each week.  Rather, four days per week is just enough for me to look forward to each of them and recover from the more difficult routes.  I feel like I have become faster and more confident over the weeks.  Most surprising to me has been that I now look at an 8-mile run as a mid-distance run instead of a long-run and a 4-mile run as a complete breeze.  Trust me when I say that this never use to be the way I looked at distance running.
As comfortable as I am with the amount of running I am doing each week, I am not satisfied with my current strength and cross-training schedule.  I enjoyed bootcamp (and improved my strength across the board) during the eight mornings I spent working out at South Lake Union Park, but need to do more than plyometric and body weight strength movements to increase muscle mass and improve my running form.  That being said, there are three new things that I am embarking upon to up my strength and shed body fat in the next eight weeks:
CrossFit.  That's right, I am falling into what my friend Emily refers (rather kindly) to as "the cult of CrossFit."  Emily is tall and has the most shredded abs I have ever seen after about a year spent at her CrossFit gym.  If shredded abs result from joining this alleged cult, then count me in as a card-carrying member.  Also, Urban CrossFit is three blocks from home and is a relatively good deal.  I'll start working out there 2-3 times per week beginning next week.  They start you off with four intro sessions and then let you take your WODs from there.
Personal Training.  I am SO EXCITED to welcome Kaisa back into my fitness schedule.  This time around, I am participating one day per week with a small group in what Kaisa has dubbed SMARTraining.  She has my goals and has promised me an interval workout that involves lifting heavy things, jumping around on boxes and doing ample deadlifts.  Kinda like CrossFit… but with neon pants.
Insanity.  Insanity is a 60-day DVD workout led by a personal trainer named Shaun T. that focuses on high-intensity intervals to promote maximum results.  It is designed to be used six days per week for a total of 60 days, providing five fit tests throughout the course of the program.  CrossFit, Personal Training and Insanity?  I know what you're thinking: I have lost my mind.  While that is probably true, let me explain my logic here: I am still going to take one day a week completely off from working out to let my body recover.  I will not do an Insanity workout on days I run more than five miles or on days that I have either Personal Training or CrossFit.  I am using Insanity as a way to have a great interval workout without having to walk 30 minutes each way to the gym.  It serves as a supplementary sweat session, not a primary focus – if I need a day off, I will take a day off without feeling the slightest tinge of guilt.
That's a lot, right? I'm nuts, right? Maybe.  But it's only eight weeks.  Before I know it, October 7th will have come and gone, the University of Washington Huskies will be 4-0 and I'll be owner of abs just like Emily's.  It's a lot to ask for, but I've never been the one to set a low bar.  Why would I start now?