In exactly 18 days, I will hop on an airplane to Bali for over two weeks.  To say that I'm excited about this trip would be putting things a little lightly.  More appropriate emotions include: ecstatic, elated, overjoyed, and enraptured.  I wake up every morning thinking of nothing but the moment I step off the plan, head to Ubud for some amazing street food, and find a nice spot on a local beach to sit on for 14 days.  Wanderlust has gone into overdrive – I'm interrupted at work and in my studies by daydreams of rice paddies, crystal-clear beaches, outdoor markets, daytime drinking in the sunshine, and the friendliest people on the planet.  I'm able to make it through long runs in Seattle's dismal January climate because I know that – soon – I'll be running in hot, humid weather that I was made to spend my entire life in.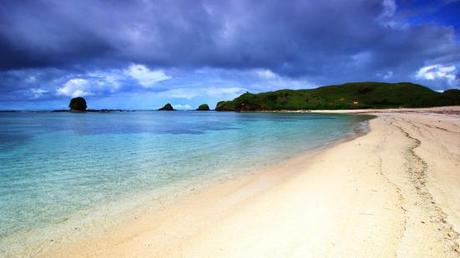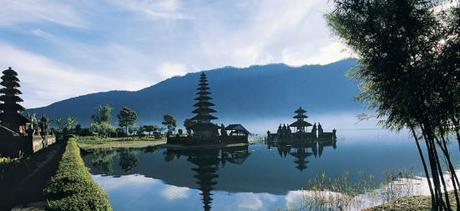 As excited as I am to get out of dodge and spend a few weeks relaxing on the world's most beautiful beaches… I'm not quite ready for it.  Beaches, hot weather, and cool surf = swim suit season come early.  Swim. Suit. Season.  In February.  Seattle's swim suit season typically begins and ends in August – for it to arrive in February this year is kind of a rude awakening.  That's why I'm spending the next few weeks eating as well as I possibly can, including something I typically can't really stand… salads.  Salads are veggie-loaded meals that I have always equated with vegans and rabbits.  They don't really satisfy me and interfere with more important parts of meals – like meat and chocolatey desserts.  But, they're good for swim suit season preparation, so I'm doing what I can to come up with hearty salads that will get me ready for the beachy weather that's ahead of me.  This one's a pretty good start.
Beet and Avocado Salad
Ingredients:
1 package Trader Joe's prepared beets (about 5 small beets), roughly chopped
4 stalks celery, chopped
1 c. pomegranate seeds
3/4 c. pistachios, roughly chopped
2 c. baby spinach
For each serving:
2 Tbsp. extra-virgin olive oil
2 Tbsp. lemon juice
Salt and pepper, to taste
1/2 avocado, diced
1/2 blood orange, peeled and sliced
Method:
1) Divide first five ingredients between three plastic containers (or bowls, if eating at home)
2) To serve, top pre-mixed ingredients with avocado and blood orange.  Mix olive oil and lemon juice together and pour over salads.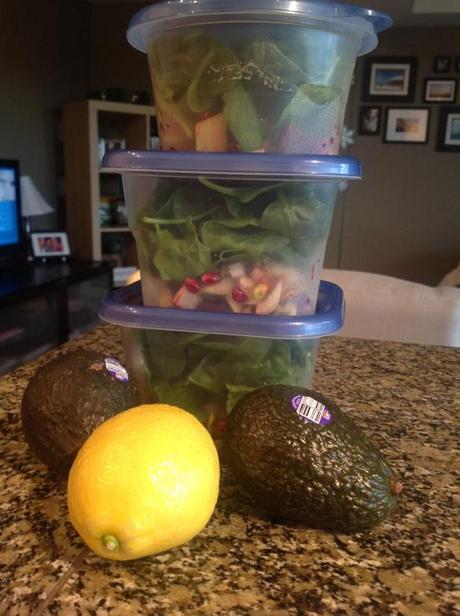 Prep time: 5 minutes
Total time: 10 minutes
Servings: 3 entree-sized salads