Win­ter wed­ding invites — snowflakes!
If you're plan­ning a win­ter wed­ding these gor­geous invi­ta­tions and match­ing wed­ding sta­tionery mix the magic of snowflakes with the rich colours of a more fes­tive theme. They're by WBD Designer Wed­ding Sta­tionery in Lon­don — where the designer is my lovely friend Wendy Bell whose own wed­ding fea­tured on Eng­lish Wed­ding Blog!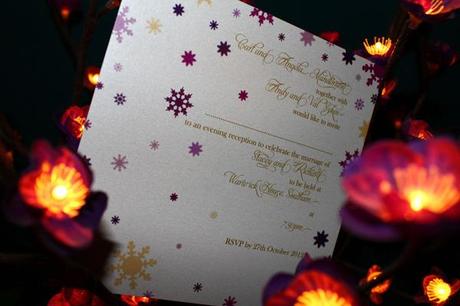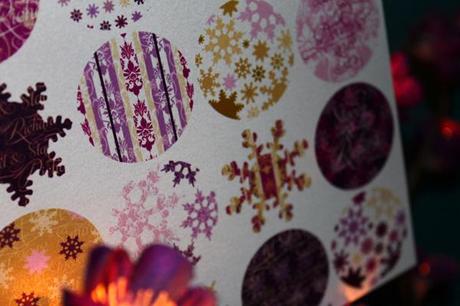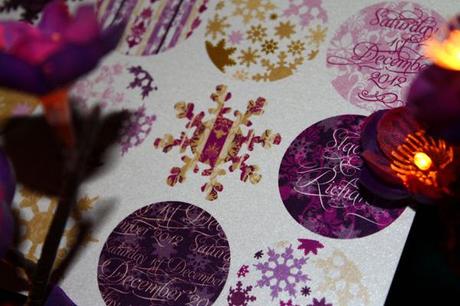 I love the detail of Wendy's snowflake wed­ding invi­ta­tions — the care­ful lay­out, cre­ative colour palette and rich colours. But most of all when I look at this gor­geous sta­tionery I look with my calligrapher's eyes and heart — those swirls on the RSVP card are just divine! These are per­fect — ele­gant, dif­fer­ent and win­tery warm wed­ding invi­ta­tions. Recommended!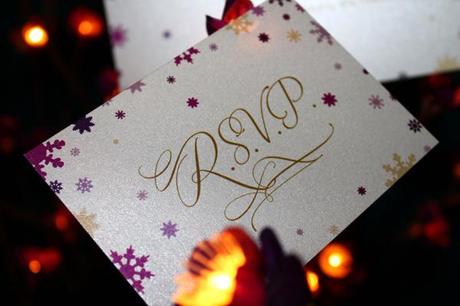 Find out more: www.wendybelldesigns.com
Explore Wendy's World!