Sorry for the long absence! Blogger has been playing up and I haven't been able to upload any pictures :( Thanks to some bloggers who were also experiencing problems, I discovered that the problem didn't exist if using Google Chrome...so now I am and ta da...problem resolved!
I've also been busy becoming an aunty this week! My brother and sis in law had their gorgeous baby late Wednesday night - a beautiful baby boy called Jonah. I am already so obsessed with him and am planning on spoiling him silly. Here's a pic of the amazing new addition to our family.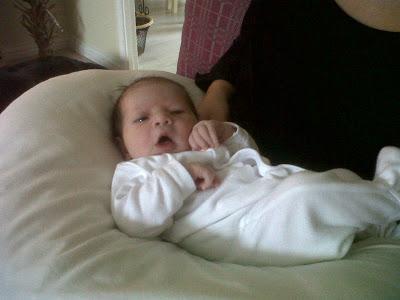 Jonah Lewis
So if you are a UK resident, you'll have probably been stranded at home in the gorgeous snow all weekend. Darren and I decided (well, I wanted to and I dragged Darren) to go for a walk in the snow, as there really wasn't anything else to do.
We walked to our local park, which was full of people sledding down the snow adorned hills. It was so beautiful and the snow was falling constantly, so we took advantage and took some bump pics, as Darren is always saying we don't take enough. So dressed in my sparkly Topshop maternity jumper, the only coat which still does up over my bump, my favorite hat and my Dior snow boots (bought for £10 from the Dior sample sale when I used to work there) I posed for some bump shots.
Here are a few pics of our afternoon in the snow. Have you been out enjoying the snow today? Enjoy x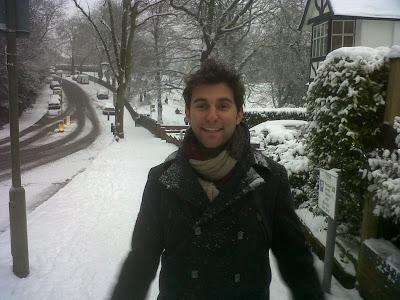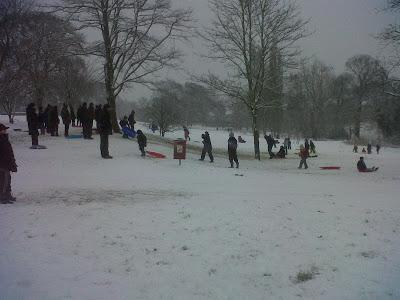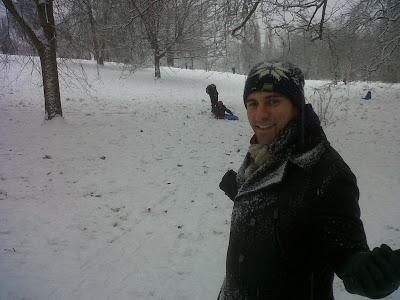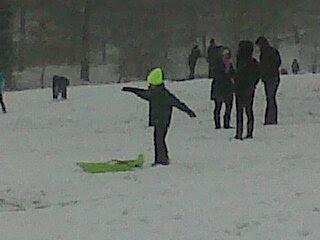 loved this kid's matching neon sled and hat - so SS13!