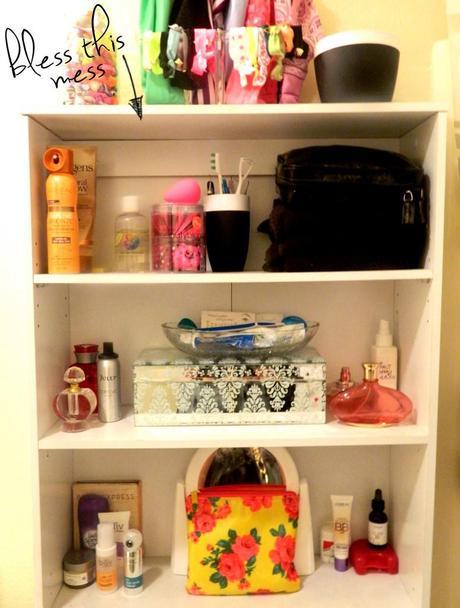 Today I feel like sharing with all of you what I keep in my sacred bathroom. My bathroom is the place where all my beauty secrets lie, and I must be in a pretty good mood… cause I am spilling just about all of them. Oh welllll! I am always on the hunt when it comes to the latest and greatest, and right now my collection is pretty #winning (if I must say so myself). I finally found some products that I know will continue to be an integral part of my beauty arsenal, and maybe yours too.
What is your absolute fave beauty product/secret… please do share

!!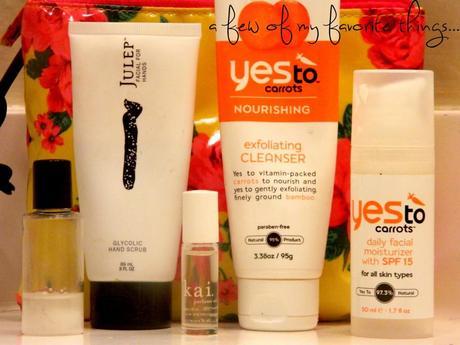 + Say Yes to Carrots has a great line of skin care products, especially if you have sensitive skin, such as myself. Get the scrub here & the daily moisturizer here.
+ I use Julep's glycolic hand scrub 1-2x a day and it keeps my hands and nails looking in tip top shape.
+ Kai roll on perfume oil is my go to scent of choice as it lasts all day and smells amazzzzing.
+ The little blank bottle is simply coconut oil. I keep some in my fridge and fill up that little bottle to keep in my bathroom. It is a gentle alternative to make up remover and it is great for keeping your skin moisturized and acne free.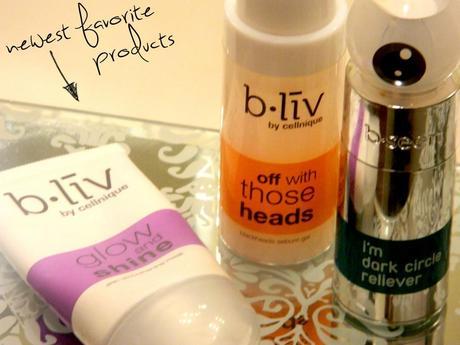 + Recently I was introduced to the B.liv by Celinique line of beauty products, and I am obsessed! Off with Those Heads is a great gel to help get rid of all those nasty black heads, the Dark Circle Reliever not only comes in a cute packaging- but it does wonders on my pesky under eye circles (plus it has a little bit of coverage as well), and the Glow & Shine exfoliating mask is unreal… you can literally feel it working when you put it on!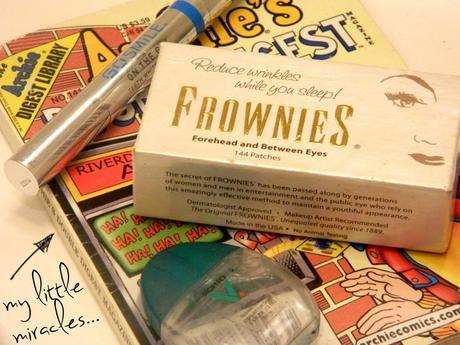 + For years my Grandma used Frownies, and she always had the most insane skin. Literally, people would stop her and ask her how she gets such flawless & wrinkle free skin. Once I turned 25 I ordered my first pack of Frownies, and have been addicted ever since. Did you know you make a ton of facial expressions while sleeping, all of which can cause wrinkles? Well these little stickers prevent your skin from wrinkling when you smile & squint in your sleep.
+ Rohto V drops are my jam. Some people say they hurt when they put them in their eyes, but I think they are extremely refreshing. I use them before I do my makeup and my eyes are so white and clear… it's amazing and makes my whole face look brighter.
+ GoSmile On The Go pen keeps my breath fresh & my smile white. I use it in the morning, at night, and before I do my make up. Within the few weeks I have been using it, my teeth have become dramatically more white.
+ Archie Comics… because some people like some reading material.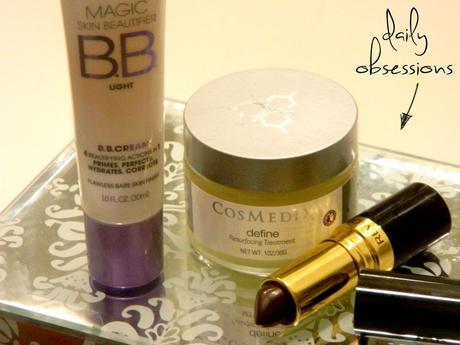 + I am sure you guys have seen ads for BB cream, yet which one to buy? I have tried a few and L'Oreal makes my favorite BB cream of all. I never used full on foundation, but rather a tinted moisturizer… yet it is always hard to find on with enough coverage. This cream is like tinted moisturizer on steroids… it covers up blemishes, is light weight, and actually helps heal any skin issues.
+ Okay, so this product may be a little on the pricey side, but it is 100% worth it. Cosmedix Define resurfacing treatment is a gentle retinal cream that literally gives you new skin. I have been using it nightly for 2 weeks and my fine lines have faded, my acne scars have just about disappeared, and my skin looks a million times better than it did 2 weeks ago. It is also great for anyone who suffers from Rosacea and/or hyper-pigmentation.
+ Revlon black cherry is my new go-to lip color. It is super dark with a bit of a red tint to it. Dark & dramatic lips are all the rage for fall, and this color looks great on just about all skin tones.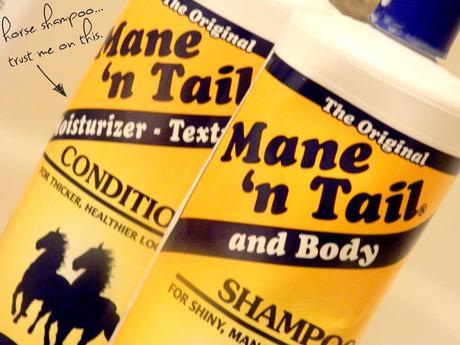 + I know that using horse shampoo on your hair may sound crazy, but if you are looking for added thickness and length- I highly recommend it. I used to use this stuff when I was a kid, and recently got back into it. Within just a few washes you can already feel your hair getting more thick, and within a few months… you will notice your hair has grown quite a bit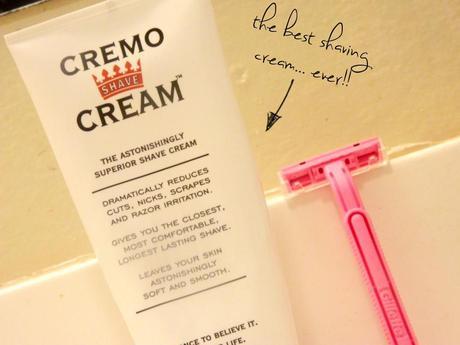 + Toss out your aerosol shaving creams, because Creamo Cream is the best. I usually am the girl who get's tons of nicks and cuts when I shave, but this stuff has stopped all of that nonsense. Not to mention it gets a much closer shave and keeps my legs smoother than ever.