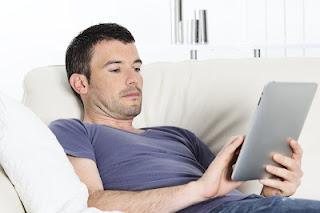 Characterized by sagging skin, double chins, drooping jawlines and 'marionette lines' – the creases from the corners of the mouth down the chin.
Causes Use of smartphones, laptops, eReaders.  Keeping the head bent for long periods of time…
I first heard of this particular phenomena a week ago on my favorite radio station 92.9 ~ they have this really cool noon hour show called Radio Free Lunch.  Requests are made regarding the topic of the day ~ the afternoon I heard about smart phone face the Radio Free Lunch hour was devoted to songs that include the word "face" somewhere in the lyrics. And of course Mara, the DJ, shared with us the background of smartphone face.
and the songs played that 'face' day?

I've Just Seen A Face, The Beatles Eyes Without A Face, Billy Idol
Lips Like Sugar, Echo And The Bunnymen
Ooh La La, The Faces
A Face In The Crowd, Tom Petty
God Put  A Smile Upon Your Face, Coldplay
Babyface, U2
Do You Realize, Flaming Lips
According to Daily Mail Online out of London, a report issued cites one British physician, Dr. Mervyn Patterson of the Woodford Medical in Essex, as explaining:

'If you sit for hours with your head bent slightly forward, staring at your iPhone or laptop screen, you may shorten the neck muscles and increase the gravitational pull on the jowl area, leading to a drooping jawline.'
One U.S. plastic surgeon, Dr. Robert Sigal of the Austin-Weston Center for Cosmetic Surgery in Virginia, has even come up with a "Face Time face-lift" to help correct the sag from hunching over your technological devices and reading material.  The Face Time face-lift does not come cheap at $7000….
So what do you think? Have you heard of such? 
Have any songs to add to the 'face' playlist?
Sources: Atlanta Journal-Constitution, CNET News, Daily Mail, London Evening Standard, 92.9 fm