Last week I stopped at Ulta and noticed that a lot of the new NYX products were out! Even better, they were Buy 1, Get one half off! I knew I wanted to try the new Butter Glosses, so I picked up a few things and thought I'd share!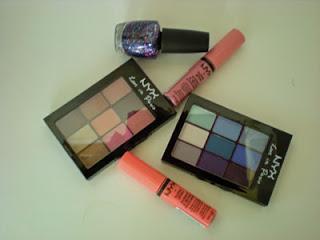 Like I said, I wanted to try the new Butter Glosses, so I picked up two shades. They had pictures under each shade and a lot of the colors looked surprisingly bright. I opted for some more natural looking shades to start with, but I kind of wish I had gotten at least one bright shade.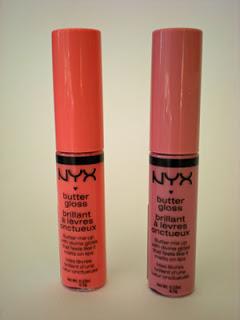 I decided on the "Apple Strudel" which is a very sheer peach. In fact, it is so sheer that I can't really detect much of a color on my lips.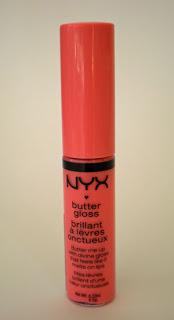 The next shade I picked out is called "Éclair." It looks like a nice, natural nude. It reminds me of the NYX Mega Shine Lip Gloss in "Beige" right out of the tube. Again, it's quite a sheer wash of color. So, now you see why I wish I had picked up some deeper shades as well!

J

These are nice, I just wish they had more color to them.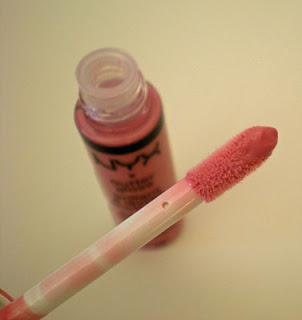 I love my eye shadows, so I spent about half an hour searching through all the new palettes trying to decide on just the right ones. I wanted something kind of traditional…well, something that I could wear everyday and not look too crazy…and I wanted something different from the shadows I currently have. I finally decided on two of the Love in Paris Palettes, which each have nine different shadows with a variety of finishes.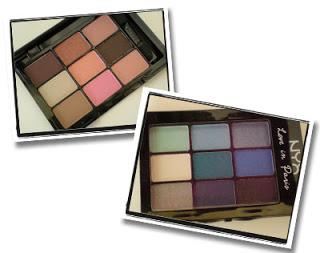 The first one I chose was "Let Them Eat Cake." This is filled with warm pinkish & natural brown shades and looks great for every day. Plus, I don't have a lot of pink shades so this kind of fits into something natural and something a little different! :) It's a nice mix of shimmery and matte shades as well.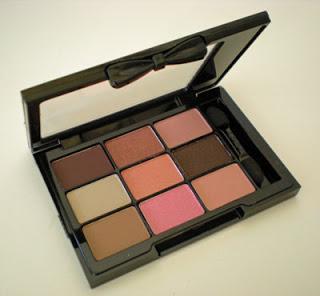 The next one is my fun choice because they are colors that I think are beautiful, but rarely wear. It is called "Love Affair with Louis." It is filled with blues, greens and greys (and a shimmery white) and they are all sooo pretty! I really love the blue-green in the center and the minty green in the top left corner.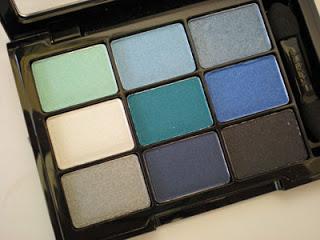 As I was leaving, I saw the new OPI Euro Centrale collection. I had actually gone to Ulta hoping to find it since I really wanted to get "Polka.com." For some reason, their display was almost behind the doors so I completely missed it when I walked in. Since I saw they still had "Polka.com" in stock, I grabbed one, turned around and went right back through the line! It is such a pretty glitter top coat and I love it!!! It is filled with large blue-purple, turquoise and fuchsia hexagonal glitter and sprinkled throughout is a fine purple glitter. This has to be one of the prettiest glitters I have seen in a long time!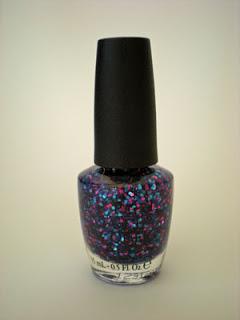 And that's it for this little haul! I hope you enjoyed it. Let me know if you'd like to see more hauls in the future. I feel kind of strange posting them, but I love seeing them so let me know your thoughts! :)