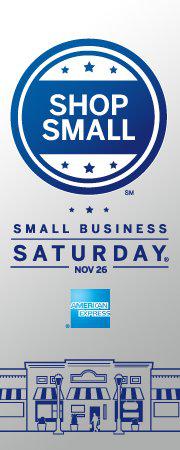 The second annual Small Business Saturday is this Saturday, November 26th.
Scheduled between Black Friday and Cyber Monday, it is a day dedicated to supporting small businesses during one of the busiest shopping times of the year. Please purchase items from your favorite local stores and help fuel the economy at the same time.
If you are near Portland, Maine, and aren't sure where to shop you can find the Portland Buy Local directory here.