It's strange to think that we first wrote about a group called Small Black nearly two years ago. Since then, we didn't think we had heard all that much from them but, it seems now that the joke is on us as they're bigger and better than ever and are triumphantly looking to break through with their latest single, Breathless. With it already wracking up an impressive 165,000 views on Youtube, it shows that these boys mean business and that their music is soon to make it to the masses.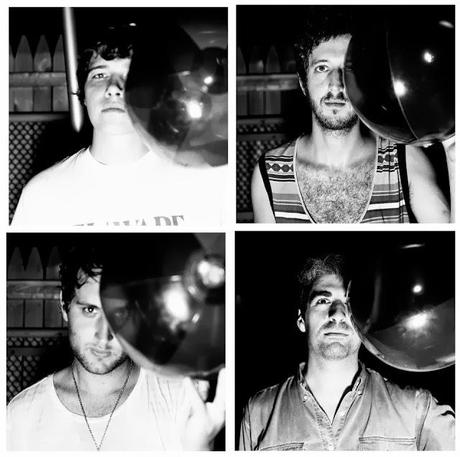 It seems that synths are particularly on trend at the moment, which bodes very well for Small Black. They base their sound on these and, like MTNS, The Temper Trap, and possibly even Two Door Cinema Club, the high pitched vocal from then on leads the way in an unorthodox, but incredible mish-mash of pleasurable sounds.
We described them, two years ago, as the 21st century's idea of easy listening ... whilst also putting names like Owl City, The Temper Trap and Vampire Weekend alongside them. We'd still partially agree with the things we said of them before, however, we think the idea of Owl City or Vampire Weekend being linked to Small Black is now a bit obsolete.
They're still very much a contemporary version of easy listening though because, as we're sure you'll notice very quickly, you manage to sink into whatever chair you're currently sat in and lose yourself to the very mystical ambiance they manage to create with this once-in-a-blue-moon creation.
The vocals are totally on point in our eyes and don't, despite being falsetto, blow you away to the point that you can't wait to turn it off. There's nothing about this that screams at you, which would suggest them showing off, meaning that it puts you at complete ease and, in a mood that will surely keep you going for the rest of the week ... let alone the day.
We're sure that a lot has happened to Small Black in the past two years and that, to us, suggests that we should have been keeping a closer eye. However, we're glad we managed to stumble across them and fall in love all over again ... this sort of music is what's going to be big very, very soon so keep your ears listening out.
Paul.