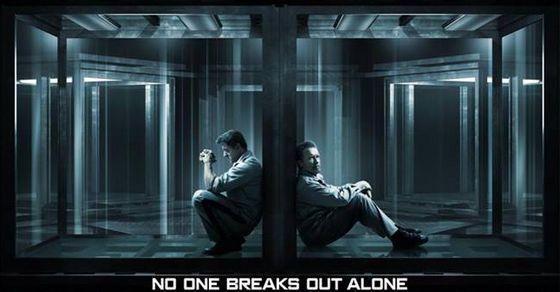 First trailer for the upcoming action-thriller 'Escape Plan' is packed with Prison Break-like action. Sly Stallone and Arnold Schwarzenegger have been wrongly imprisoned inside a high-tech prison. Sly, who escapes from prisons for a living is going to do his best to get out of this one.
First trailer is fully action packed and shows off some skills of Sly and introduces Arnie as the prison's tough guy. Jim Caviezel (Person of Interest) appears to be the bad guy in this film who gives our main guys a rough treat inside the prison. Check out the trailer for the full action and see how Sly punches like a vegetarian.
Film cast also includes Jim Caviezel, Curtis "50 Cent" Jackson, Vinnie Jones, Vincent D'Onofrio and Amy Ryan. 'Escape Plan' hits theaters on October 18th.
Email This
BlogThis!
Share to Twitter
Share to Facebook