This is a great recipe if you want to feed a crowd. I have made this many times for our church functions and at home for the big game.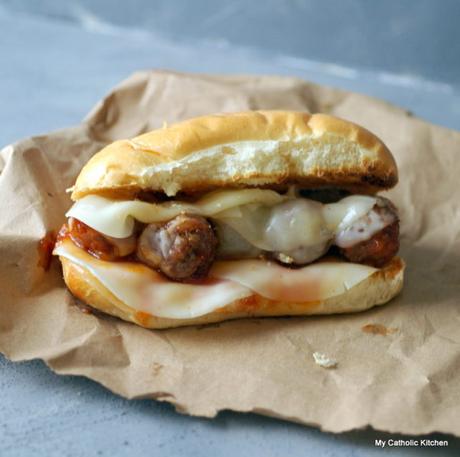 Its a simple enough recipe. I used a slow cooker and premade meatballs which made it even easier to put together. I like to toast my bread before I added the meatballs. Then heated again to melt the cheese. It is really that simple. If you are feeding a crowd you can do these assembly line and make quick work of it.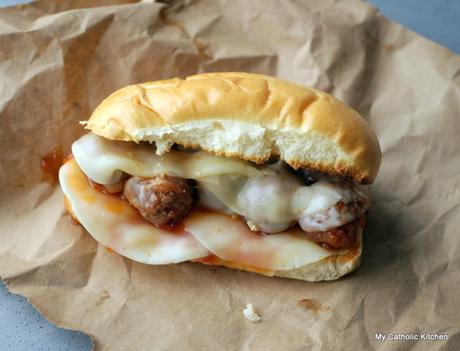 You can also feed your family with these subs and then turn around and make Spaghetti and meatballs the next day. You could get 2 sometimes 3 meals out of this. The sky is the limit on these meatballs. You could make a casserole and you have a meal with that also. If there are leftover meatballs the sky is the limit on how you want to use them.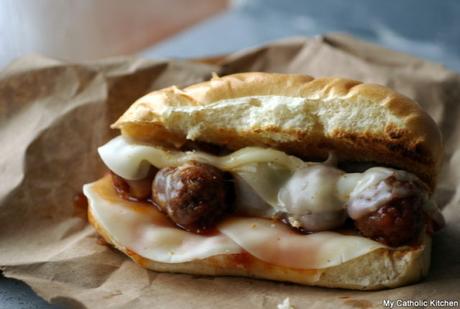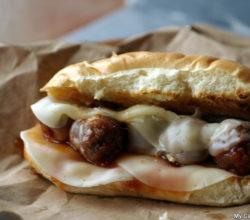 Meatball Subs
Ingredients:
1 bag frozen meatballs
1 jar marinara sauce
8 hoagie rolls
slices of provolone cheese
Directions:
Peace be with you,
Veronica