This is a classic southern recipe for Candied Yams. It is so easy and can be cooked completely in the slow cooker.
It is doubtful there is anything more iconic or versatile than the sweet potato. Here in the south, the yam also known as the sweet potato adorns many southern tables throughout the year. Why not? They are almost as easy to grow as they are to eat. Yams, the cousin of the sweet potatoes are a more fibrous potato grown more in Africa than here in the south.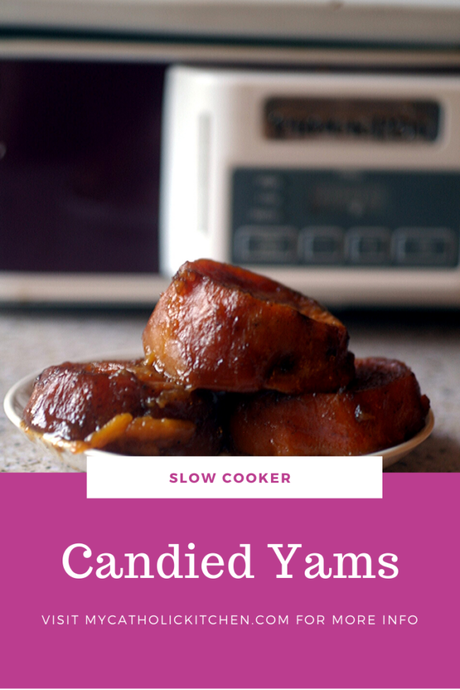 During the holidays, you may see many variations of this southern staple. Although I love to cook this just about any time of year. They could be adorned with marshmallows, or topped with nuts and sugar. I love to just cook them in the microwave and add butter and brown sugar. Anyway you enjoy them this should be quite easy it is another throw everything in the slow cooker and let it cook on its own. You can put it under the broiler for a few moments to brown and caramelize the sugars, but to be honest it tastes fantastic either way.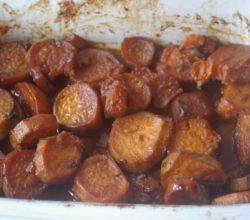 Slow Cooker Candied Yams
Ingredients:
Directions:
Peace be with you,
Veronica