Happy Labour Day! Summer is over now, and in sort of a rehearsal for the cold days ahead I made one of my daughter's favourite dishes. I used:
- 2 lbs eye round beef, cut in 1/2-inch slices - 2 tbsp olive oil (or vegetable oil) - 2 medium yellow onions, chopped - 6 garlic cloves, grated - 2 cups light beer (can be replaced with water, chicken/vegetable stock or 1 cup red wine) - 1 cup chicken stock - 1/2 tsp dried oregano - 1/2 tsp dried thyme - 1/2 tsp dried rosemary - 2 bay leaves - salt and pepper to taste - 3/4 cup tomato sauce
First heat the oil in a pan large enough to contain all the meat (well seasoned with salt and pepper on both sides) in one layer.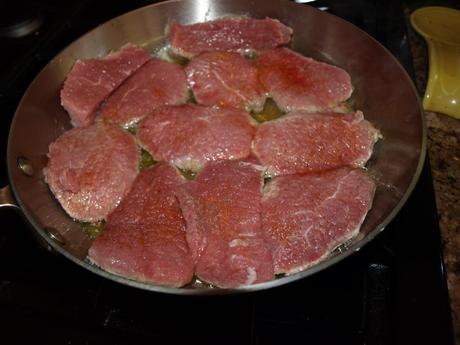 Brown the meat on both sides on medium-high heat, then take it out of the pan on a plate and add instead the chopped onions and grated garlic, together with the herbs and bay leaves. Cook until softened, 6-7 minutes.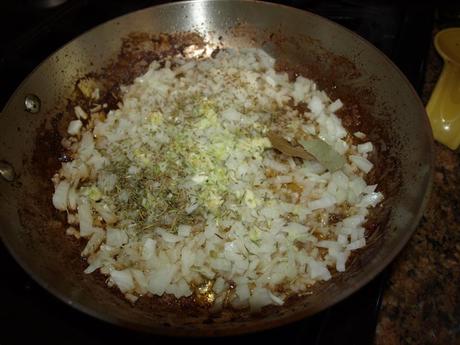 Make sure you have a large enough pan/pot, so you don't have to do as I did and change pots :D. Put the meat back with the onion, together with its juices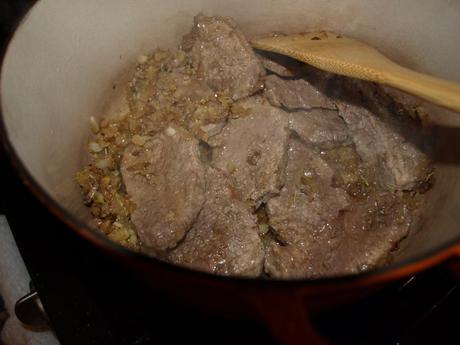 then add the beer, chicken stock and tomato juice,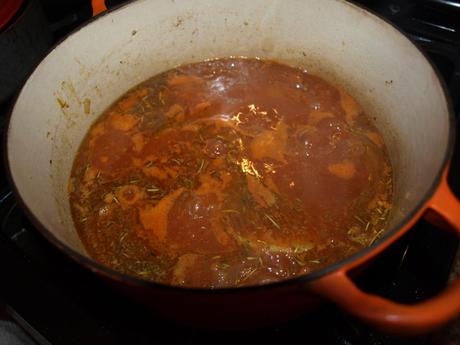 cover, lower the heat and let it cook for about 1 1/2 hrs or until the sauce is reduced by half and the meat is fork tender. Adjust the seasoning to taste, and serve with any starch you prefer (rice, mashed potatoes, pasta etc). I served mine with egg noodles, then the leftovers with Israeli couscous.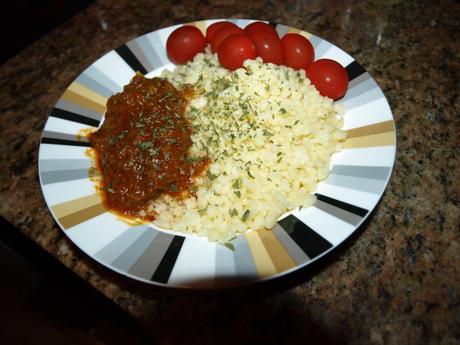 Enjoy!