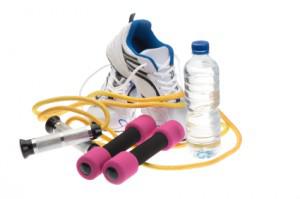 If you thought that skipping was just for three year old girls, you thought wrong. Supermodels use it to get ready for catwalk shows and actresses jump rope to look their best for a role. Skipping is one of the best forms of cardio that you can do and did I mention it melts body fat at record speeds?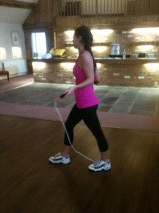 Meet Samantha Wright, my Skiptrix Instructor. She's a lean, mean, skipping machine and a pretty big deal in London. This is the woman that will be whipping me into shape this spring. This workout is so effective because it uses both skipping and muscle toning exercises to work every muscle.
If you are bored of the gym, introducing different forms of cardio can help to keep your workout fun. Actresses and models are always on the move and many Victoria Secret models take skipping ropes with them to get a quick cardio workout in their hotel rooms.
Celebs who skip:
Adrianna Lima
Alicia Keys
Eva Mendes
Katy Perry
If you don't live in the London area and can't find a Skiptrix class near you, Samantha has kindly put together a 60 minute cardio workout that you can do in your own living room.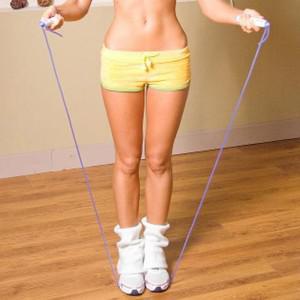 Your 45 minute Skiptrix circuit:
1 minute of normal straight forward skipping
30 second rest
1 minute of press ups
30 second rest
1 minute of skipping lunges
30 second rest
1 minute of crunches
30 second rest
1 minute of skipping with high knees
30 second rest
1 minute tricep dips
30 second rest
1 minute of skipping with heel digs
30 second rest
Repeat 4 times.
Don't have time for an hour of cardio. Break it up into 20 minute sessions and skip before you shower, after dinner and before you go to bed. Small enough to fit in your handbag there is no excuse not to fit a mini cardio workout into your day.
Tips for Skiptrix Success:
Bear with it: This sport requires coordination and some of the moves can be complex. Start slowly and build up your stamina and skill.
Dress for success: You may be able to skip almost anywhere but this does not mean you shouldn't look the part. A good sports bra is essential as are trousers and tops that incorporate sweat wicking technology. Sweaty Betty and Loulou Lemon have some stunning workout gear that gym bunnies will love.
Tell your friends: Skipping doesn't have to be a solitary sport. Working out with a friend can help to keep you motivated.
Get a trainer: If you want to skip like a pro, get a Skiptrix trainer to show you the ropes. A professional instructor will ensure you master the technique and will be able to tailor the different moves to your own fitness needs.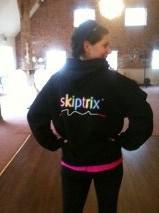 If you would like to book your own Skiptrix session in the London area, email Samantha Wright at [email protected]