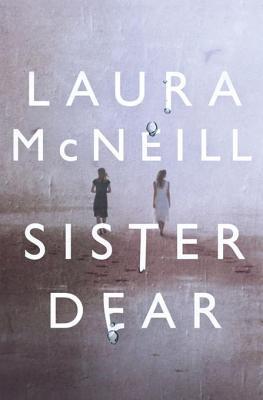 Sister Dear Published by Thomas Nelson on April 19th, 2016
Pages: 400
Format: Paperback
Goodreads


Convicted of a crime she didn't commit, Allie watched a decade of her life vanish – time that can never be recovered. Now, out on parole, Allie is determined to clear her name, rebuild her life, and reconnect with the daughter she barely knows.

But Allie's return home shatters the quaint, coastal community of Brunswick, Georgia. Even her own daughter Caroline, now a teenager, bristles at Allie's claims of innocence. Refusing defeat, a stronger, smarter Allie launches a battle for the truth, digging deeply into the past even if it threatens her parole status, personal safety, and the already-fragile bond with family.

As her commitment to finding the truth intensifies, what Allie ultimately uncovers is far worse than she imagined. Her own sister has been hiding a dark secret—one that holds the key to Allie's freedom.
Sister Dear by Laura McNeill has a great cover and picture, which was just enough to pull me in. The story is about Allie, who is a mother convicted of a crime she swears she didn't commit. (Haven't we all heard that one before?) Anyway, after spending 10 years in jail, Allie returns to her small town hoping to pick up the pieces of her life and re-establish a relationship with her now 15-year old daughter. Allie struggles to fall in place, to fit back in living her former life with her family, with friends and at work. In order to try and reconnect and form a relationship with her daughter, Allie becomes determined to find out what really happened that tragic night and wants to clear her name.
Sister Dear seemed to start off a little slow and I was little worried that I wasn't going to enjoy the book, but slowly the plot got going and just kept building and building until the very last page. I really enjoyed the writing style – sort of "flashback" style – going between 2006 and 2016 – through the eyes of various people, including Allie, Sheriff Gaines, Emma (Allie's sister) and Caroline (Allie's daughter). Using the multiple points of view and weaving back and forth through time, Sister Dear painted a haunting picture of lies, betrayals and deep dark secrets. 
The author, McNeill, definitely left me guessing about everyone's involvement in "the incident," including Allie's own involvement. I loved the plot twists, and I will admit I didn't see them coming.  It wasn't one of those predictable plots where you knew what was happening next, and I really appreciated that. I don't want to write a spoiler here, so I really can't go into too much of the story.  Suffice it to say, it's worth reading Sister Dear to learn the whole story! On one of those 1 to 5 star ratings, with 5 being highest, I'd give this book a 4.2. I'll definitely be watching for future works of Laura McNeill and I'm going to head back and read her debut book, Center of Gravity too!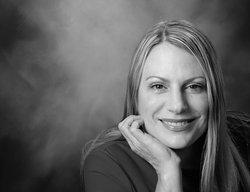 After six years behind the anchor desk at two CBS affiliates, Laura moved to the Alabama Gulf Coast to raise her family.  Laura's debut domestic suspense novel with HarperCollins, Center of Gravity, set in Mobile, Ala., was published in July of 2015. Her next domestic suspense novel, Sister Dear, released on April 19, 2016.  
She holds a master's degree in journalism from The Ohio State University and is currently pursuing her PhD in Instructional Leadership from the University of Alabama. She now lives in North Alabama.
I truly appreciate that BookLookBloggers provided me with a paperback copy of this book to read without cost in exchange for my personal and honest opinion and unbiased review.
~ ~ ~ ~ ~ ~ ~ ~ ~ ~ ~ ~ ~ ~ ~ ~ ~ ~

It would be great if you would stay connected with me!! You can follow me on Twitter @DebiL1611, like me on Facebook at 2014 and Beyond, circle me on Google+, follow me on Tumblr, Instagram and Bloglovin', subscribe on YouTube, or connect with me on LinkedIn and Pinterest.

Please make sure to visit my homepage and subscribe to my blog for more great posts on running, fitness and lifestyle topics as well as food, product, music and book reviews, and more!