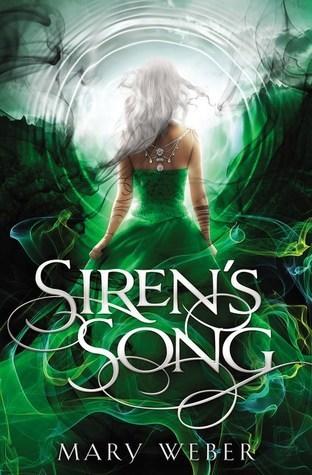 Siren's Song Published by HarperCollins, Thomas Nelson on March 1st, 2016
Pages: 384
Format: Hardcover
Goodreads


"The realization hits: We're not going to win. It's why I couldn't defeat Draewulf in Bron—because this power was never mine anyway. I drop my arms and let the energy die off. And turn around to Face Eogan."

After a fierce battle with Draewulf, Nym barely escaped with her life. Now, fleeing the scorched landscape of Tulla, her storm-summoning abilities are returning; only . . . the dark power is still inside her. Broken and bloodied, Nym needs time to recover, but when the full scope of the shapeshifter's horrific plot is revealed, the strong-willed Elemental must race across the Hidden Lands and warn the other kingdoms before Draewulf 's final attack.

From the crystalline palaces of Cashlin to the legendary Valley of Origin, Nym scrambles to gather an army. But even if she can, will she be able to uncover the secret to defeating Draewulf that has eluded her people for generations? With a legion of monsters approaching, and the Hidden Lands standing on the brink of destruction, the stage is set for a battle that will decide the fate of the world.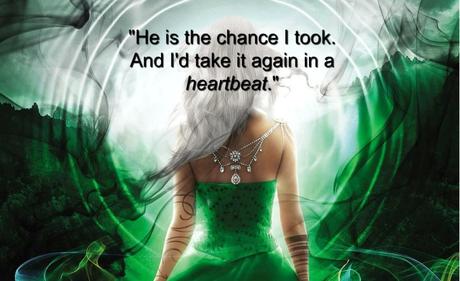 Ordinarily, this is not the type of book I read, but when it became available to me, I thought I'd attempt to once again "broaden my horizons" with the genres of my reading choices. This book, Siren's Song by Mary Webber, is the third in her Storm Siren Trilogy, but I didn't read the first and second books.
Right out of the gate readers learn that Nym is the heroine in this trilogy; she is strong and faithful and she just keeps going. She has amazing qualities but isn't flawless which makes her realistic. 
The bottomline is this: Siren's Song is a young adult story with very strong characters. The story seems to be very fast paced and it keeps you reading, page after page. It's full of romance and action, but I'd have to say without reading the first two books, I was left wondering about some of the characters and the plot overall, so I'd recommend reading Book #1, Storm Siren and Book #2, Siren's Fury before picking this one up in order to get the full experience of the trilogy. Mary Weber's writing definitely caters to a young teen audience and she has great writing skills but I won't lie, this just wasn't my kind of book.
I received a paperback copy of this book without cost from the publisher through The Fiction Guild, a Thomas Nelson/Zondervan book review bloggers program. I was not required to write a positive review. The opinions I have expressed are my own.
~ ~ ~ ~ ~ ~ ~ ~ ~ ~ ~ ~ ~ ~ ~ ~ ~ ~

It would be great if you would stay connected with me!! You can follow me on Twitter @DebiL1611, like me on Facebook at 2014 and Beyond, circle me on Google+, follow me on Tumblr, Instagram and Bloglovin', subscribe on YouTube, or connect with me on LinkedIn and Pinterest.

Please make sure to visit my homepage and subscribe to my blog for more great posts on running, fitness and lifestyle topics as well as food, product, music and book reviews, and more!