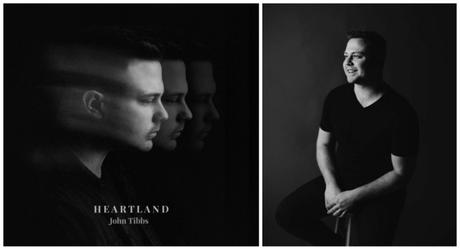 SINGER/SONGWRITER JOHN TIBBS RELEASES LOVE SONG, "MIDWEST MAGIC"
New Anthem Inspired By His Wife, Emily, Marks 4th Single From
Heartland EP Set To Release Oct. 20
PledgeMusic Preorder Of EP Features Four Instant Downloads
Singer/songwriter John Tibbs independently releases today the fourth single, "Midwest Magic," from his Heartland EP, which will release Oct. 20 (one week later than originally announced) on Windmill & Wave Records with Tone Tree Music distribution and Heritage (an imprint of Bethel Music) digital marketing. Pledgers who preorder the EP at www.pledgemusic.com/projects/johntibbs will receive an instant download of the new song, as well as the project's title track, Tibbs' first single "Won't Let Me Go and "Shepherd (feat. Sandra McCracken)," which has already garnered over 150,000 views for its lyric video via Tibbs' Facebook.
"I'm gone from home 200 dates a year. My wife, Emily, has been completely supportive of me as I pursue this dream on the road, but I miss and think about her everyday," shares Tibbs, revealing the inspiration behind "Midwest Magic," which was cowritten with Dave Barnes and Cason Cooley.
"I wanted to have a song I could sing to her every night on stage and the charm of 'Midwest Magic,' to me, is that unwavering, consistent love that we have in our marriage," continues Tibbs. "This song has quickly become a favorite of mine, and I hope that when people hear it, it makes them pull their loved ones in a little closer."
"'Midwest Magic' is one of those slam dunk moments as a writer," adds Barnes. "John was kind enough to bring in a KILLER chorus – I loved it when he played it for me – and we got to build around that."
"I know all about Midwest Magic," muses the song's producer Ben Shive (Colony House, Rend Collective, Ellie Holcomb). "I married a Nebraska girl! So, when John played me his song, it was like I had been hearing it my whole life. Love that's built to last is a theme that never gets old, but we live in a day when 'I'm in love with your body' rules the airwaves. I'm grateful that John has put to music once again what it means to be loved to death by a good, steady woman."
In addition to the four songs mentioned above, PledgeMusic is offering a variety of limited-edition products and exclusives from Tibbs. Some of the items being offered include a Skype meeting and a walking tour of Nashville with Tibbs, an invitation to a listening party for the new album, an acoustic concert at the pledger's house by Tibbs and much more. All pledgers will also gain exclusive access to new music, videos from the studio, photos from the road, sneak peeks at unfinished tracks and more.
Playing the new music from Heartland along with his fan favorites while on tour, Tibbs recently shared the stage with Mercy Me, TobyMac, Casting Crowns and many others during a "Night of Hope" Hurricane Harvey relief concert Sept. 20 at Verizon Theater in Dallas, TX. The event reportedly raised around a half-a-million-dollars to help those affected by Hurricane Harvey via Convoy of Hope.
Tibbs' current tour itinerary follows:
October: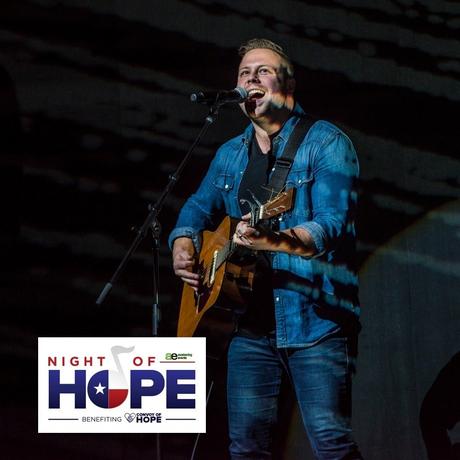 10/7-10/8 – Ormond Beach, FL; Salty Church
10/26 – Napa Valley, CA; Hillside Christian 
10/28 – Palm Springs, CA; Our Savior's Palm Springs
10/29 – Phoenix, AZ; The Refuge
10/29 – Phoenix, AZ; Arcadia City Church
November:
11/2 – Westfield, IN (with Jonny Diaz)
11/3 – Akron, OH (with Jonny Diaz)
11/4 – Altoona, PA (with Jonny Diaz)
11/5 – Hagerstown, MD (with Jonny Diaz)
11/17-11/19 – St Louis, MO; Church of God Youth Convention
* Tour dates subject to change.
For more information on John Tibbs, including tour dates and social media links, visit www.JohnTibbsMusic.com.
About John Tibbs:  Hailing from the Midwest and the son of a preacher and teacher, American roots rock singer/songwriter Tibbs catapulted into the music industry through a successful release with NoiseTrade.com and an online community of more than 100,000 supporters who helped crowd-fund his independent recordings Swallowing Death, Breathing Life (2012) and Anchor (2013). In 2016, Tibbs released his Dove Award-nominated label debut, Dead Man Walking, from Fair Trade Services / Columbia Records that included such Billboard hit singles as the title track featuring Ellie Holcomb, "Anchor" and "Everything I Need." The success also sparked Indianapolis 500 performances and tours with Newsboys, Casting Crowns, Jeremy Camp, Matt Maher, Tenth Avenue North, Audrey Assad, Gungor and Crowder, plus another 200 solo concerts in just the last two years.
Tibbs, who has had a stutter since his childhood, spends time encouraging others like himself everywhere he travels. "I believe we need to normalize things like that and encourage folks, especially children, that the way we are made is beautiful in and of itself," says Tibbs, who currently resides in Nashville with his wife, Emily, and their dog, Lady.
About Tone Tree Music:  Established in 2010, Tone Tree Music offers sales, retail marketing and distribution for independent artists. Tone Tree Music has represented such acclaimed artists as The Civil Wars, Lindsey Stirling, Audrey Assad, Holly Williams, Peter Bradley Adams, Jars of Clay, Ruelle, Joy Williams, Birdtalker, HalfNoise, Marc Scibilia and more. (www.tonetreemusic.com)
~ ~ ~ ~ ~ ~ ~ ~ ~ ~ ~ ~ ~ ~ ~ ~ ~ ~

It would be great if you would stay connected with me!! You can follow me on Twitter @DebiL1611, like me on Facebook at 2014 and Beyond, circle me on Google+, follow me on Tumblr, Instagram and Bloglovin', subscribe on YouTube, or connect with me on LinkedIn and Pinterest.

Please make sure to visit my homepage and subscribe to my blog for more great posts on running, fitness and lifestyle topics as well as food, product, music and book reviews, and more!