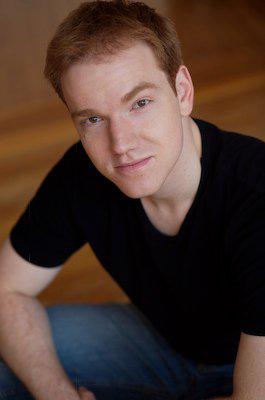 Baritone Jonathan Estabrooks
The official line on baritone Jonathan Estabrooks is that he is an emerging, classically trained artist based in NYC, originally from Ottawa, Canada.
Unofficially, he is a captivating singer/entertainer across disciplines, a compelling host, a gifted actor, a director, and visionary who speaks both English and French, and whose joie de vivre is, well, infectious.
He is also an avid opera vlogger, make that a vlogging virtuoso, of his show "A Singer's Life"– a delightful series. Each episode is a pastiche of mini-interviews, backstage banter, and rehearsal and performance clips from numerous locations edited and underscored for maximum impact.
While his vlogs showcase all the artists around him, they also reveal a multi-talented, versatile artist who is as much a keen observer of his environment as he is an entertainer.
Here's a show he filmed at the International Vocal Arts Institute Final Concert Gala in Virginia that *I'm certain* you will enjoy watching: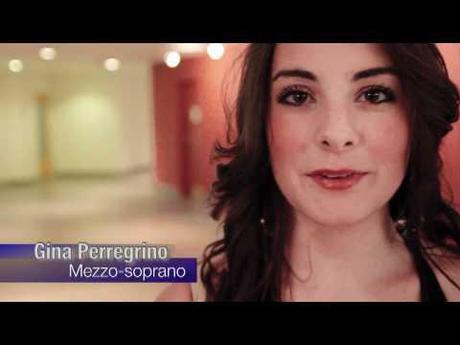 If a behind-the-scenes world of a performer trained in the classical arts interests you,   there are many, many other wonderful episodes of "A Singer's Life" on Jonathan's YouTube channel.
Can you tell me a little about your childhood? How did you grow up and how did it affect your decision to sing opera?
I guess I could say that my childhood was pretty normal, aside from how busy I was. Both my brother and I were very active  both in terms of activities (gymnastics, skiing, track and field, swimming) but even more so in the arts. From the age of 8, I was a member of a local boys choir affiliated with Opera Lyra Ottawa, and soon joined a thriving musical theater company called the Company of Musical Theatre. We also spend hundreds of hours each year performing at various charity and fundraising events known then as the Estabrooks Brothers. I learnt so much about collaboration but more importantly, how to interact and communicate with an audience. Through simply doing, I that realized what it took to step out in front of any audience, large or small and communicate a message through music. I guess it was sort of a natural progression to study music, and classical voice seems like the strongest base to allow for healthy singing in any genre.

A map, in case, like me, you're wondering where is Ottawa anyway?
When did you decide to relocate to New York and why?
After completing my Bachelor of music at the University of Toronto, I applied to a number of schools not knowing where I would be accepted. I was open to a new city and a new adventure. When I was accepted into Juilliard, I took the leap and moved to the Big Apple.
What has been the greatest thrill in your career thus far? Greatest challenge?
It's hard to choose just one thrill because if I wasn't constantly thrilled and challenged, I would find another career. I would say that there have been a few. Singing for then President Bill Clinton (1999) was certainly one, and my debut with The National Arts Centre Orchestra in Ottawa under the baton of Pinchas Zukerman. Then there are the less showy moments like having the chance to touch someone through music. Perhaps thrilling is too big a word, but bringing meaning to a special moment for even one audience member has to be up there. We are privileged with the ability to share great art and with that comes great responsibility. Not to sound cliche, but without a doubt, it remains a thrill and an honor to connect with and touch someone even for a moment.
The challenges are ever present from the constant turning wheel of auditioning, performing, learning new music and PR, but there is never a dull moment that's for sure. Sometimes the traveling can be tough, but then I think about how blessed I am to work with such incredible artists and travel the world. It sure beats the 9-5; for me at least.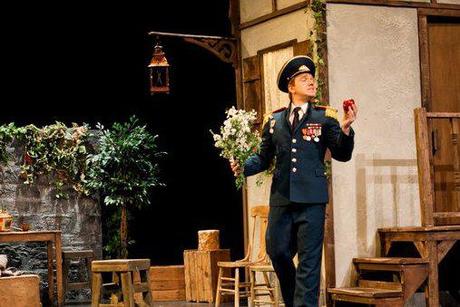 Jonathan in performance | The Elixir of Love
Do you have any favorites? Composer? Opera? Baritone role(s)? Venue?
I would say that among my favorites are Rossini and Mozart roles (Figaro, Papageno The Count, Guglielmo), though Pelleas was also a thrilling role to perform, because of its high tessitura and the fact that for once, the baritone was the romantic lead! I will be making my Carnegie Hall Stern Auditorium debut in November, so I am extremely excited to perform in that venue.
Do you miss Ottawa? Any desire or need to go abroad to sing?
I do miss Ottawa but surprisingly, I have returned quite a bit in the last few years to perform so I get my fix. My parents live outside of the city, so I enjoy seeing them, but most of my friends are in Toronto, Montreal, New York or abroad. It is a global world we live in, but thanks to Facebook and the Internet, it makes staying in touch a whole lot easier.
(Here is a fun little clip all about Jonathan produced by a TV show in  Ottawa prior to his opening in Pagliacci:)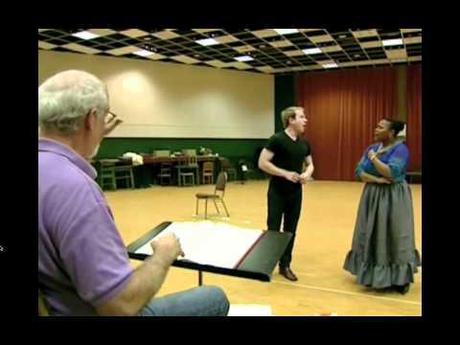 Why and when did you start vlogging?
I have always had an interest in video production and how the camera can capture moments, whether performances or short films. There is something very intriguing about the power of the editor to share and shape how a  viewer experiences an event. This lead to a hobby in video making at a young age and has remained with me. It seemed like a natural move to use my interest and skill with video to share my life as a singer and the many intriguing people I continue to work with. 'A Singer's Life" on YouTube has certainly been a labor of love.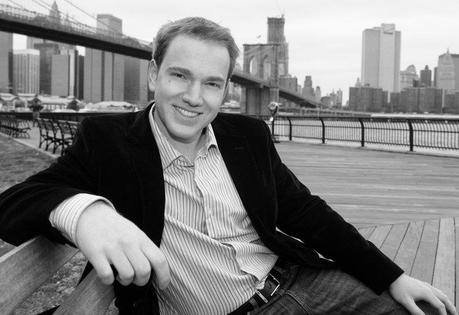 What do you think of the increasing numbers of big-screen Simulcast operas around the world produced by the Met and others?
You know the discussion of Opera in movie theaters has come up a great deal in recent years and even weeks. It is a two-edged sword. I think there is no denying that these broadcasts are bringing a new audience to the art form and hopefully peaking their curiosity enough to attend a live performance, but I worry that when they do see a live performance that there will be a let down because they don't have the luxury of a close up, a wide shot and a sweeping camera crane shot at that most dramatic musical moment. My hope is that they will attend the live performance and continue coming.
The other challenge is on the performers because singing and acting for the stage vs camera are very different. It is certainly a balancing act but certainly more positive than negative.
Where would you like to be in five years? In ten years?
In 5 years I would like to be booked 3 years in advance performing world wide in a variety of traditional Opera roles, new works, concerts, pops concerts and even film/music collaborations. I am open to interdisciplinary art, making and breaking down the boundaries between genres. It is so hard to plan so I say bring it on! I am excited to see where my artistic life will take me!
What is something most people don't know about you, something not on your professional bio?
Well, like most singers, I love food and cooking when I get the chance. My favorites are my mom's recipes often involving some sort of comfort food, be it Shepherd's Pie or her signature-ish honey/dijon/curry chicken and rice. And how can I forget apple pie! All this talk of food. I think I need a snack!
* * *
Jonathan has some great upcoming gigs at Carnegie Hall with the Oratorio Society of NY this November and with Toronto Symphony and pops conductor Steven Reineke in October. For more of his wonderful "A Singer's Life" vlogs, visit his YouTube channel.  Though his website is currently under construction, you can like his Fan Page on Facebook. You can also follow him on Twitter @estarp.