I was at the Singapore Food Festival this morning. Organised by Tasty Singapore, IE Singapore, Lulu Hypermarket and Singapore Food Manufacturers' Association, the Singapore Food Festival is held from 20 February to 2 March 2013 at 13 Lulu Hypermarkets across UAE.
I was rather excited and looking forward to seeing lots of Singapore products for sale at one supermarket. As if finding Singapore products in Dubai wasn't hard enough, I often have to visit 3 different supermarkets to get what I want. 
Much to my dismay, the range of Singapore products is rather limited. I think the banners and posters on display can easily outnumber the range offered.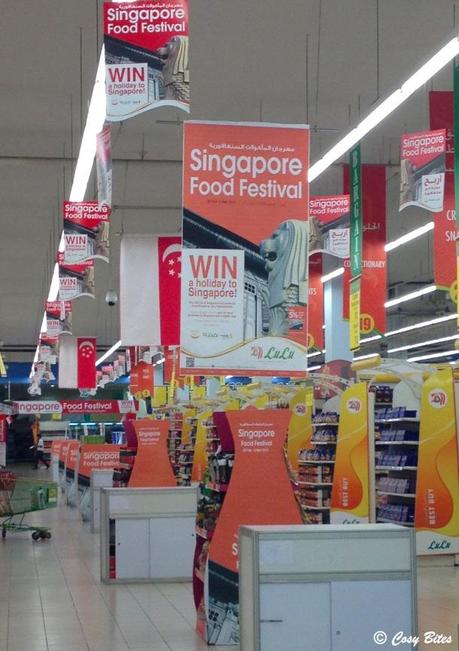 Singapore food products displayed on make-shift shelves in the center aisle
I'm pretty sure I don't need any of the products but still bought some to show my support. Plus I get a chance to win a 4D3N holiday to Singapore for every AED50 I spend….why not?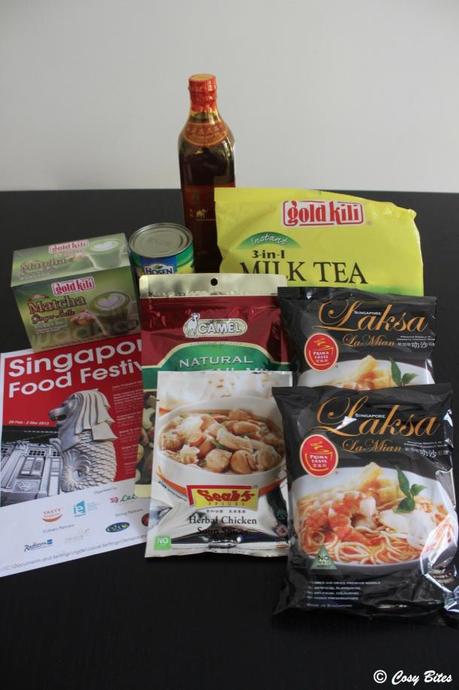 Products I bought at the Singapore Food Festival
Unlike previous lucky draws at Lulu Hypermarket where coupons were handed to me by the cashier at check-out, I had to approach the staff at the customer service counter for the lucky draw coupons this time (in fact I forgot all about it until I reached my car). I was asked to drop the coupons in a lucky draw box which is simply a small, wrapped cardboard box …. too pathetic looking for me to even take a photo of it.
Besides the sale of Singapore products, there is also daily cooking shows at Al Barsha and Mushrif Mall Lulu Hypermarkets in the evenings.