2015 has been a pretty amazing year. It has been emotional.
I changed careers paths, made new friends and got a little more rounder by the end of the year than I started ahah but hey ho there's nothing wrong with a little more boootaaay!
Aaand there is no better way to reminisce about life and make plans for the future than with a large steamy bowl of pho.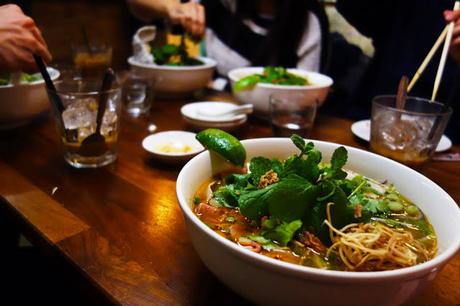 Whilst I embark on the road to tone my 6-pack of jelly-rolls and get back a more stream-lined form.
 A visit to Salvation In Noodles was a necessity. 
Vietnamese food is known to be one of the healthiest cuisines in the world after all.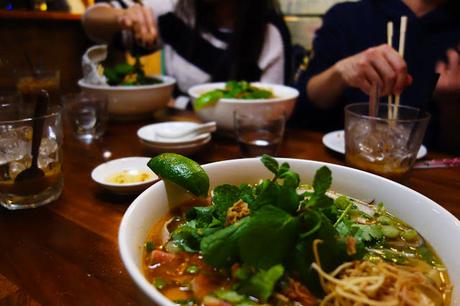 Uhhhhh what do you mean I shouldn't order deep-fried chicken wings?!
Especially when they look like THIS.
Phu Quoc Chicken Wings - tossed in fish sauce and crispy garlic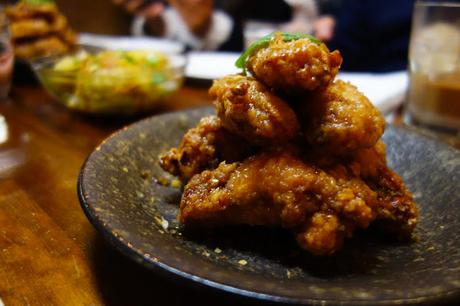 It would be rude not to.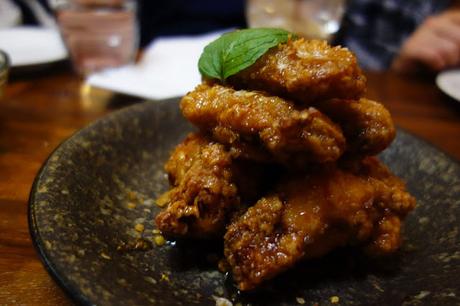 These moist and succulent wings were armoured in a crispy, sticky salty sweet casing that was so more-ish you will start chopstick fights just to get your hands on the last one.
Mark my words, friendships were lost over fighting for these babies.
So, it would be probably advisable to order an extra portion. They are dangerous.
Taro fries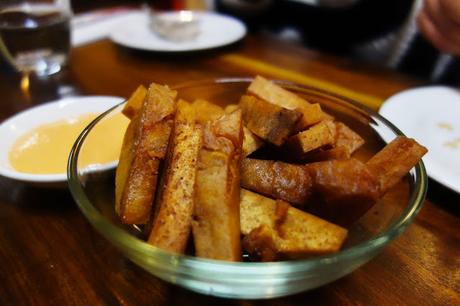 We also ordered taro fries, Vietnamese spring rolls & dumplings on the side.
What did I say were my New Year's Resolutions? ...let's just eat today and REGRET NOTHING.
I was half expecting the taro fries to be rather chalky, but don't be fooled by their unassuming appearance. They were extra-crunchy yet soft slices of joy.
Pork & Wood-Ear Mushroom Vietnamese Spring Rolls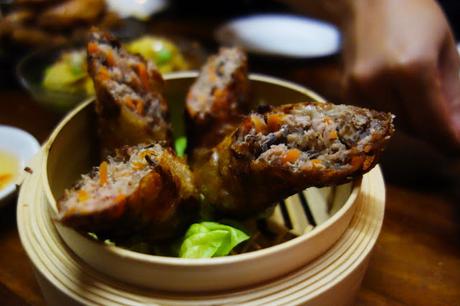 The pork to vegetable and vermicelli ratio for these spring rolls were PERFECT.
Pork and Water chestnut Dumplings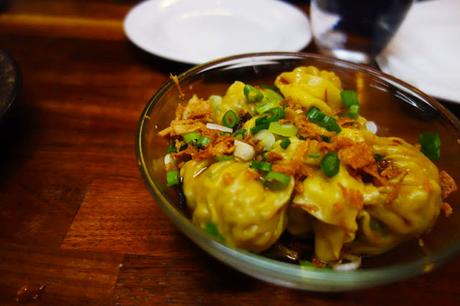 Feast!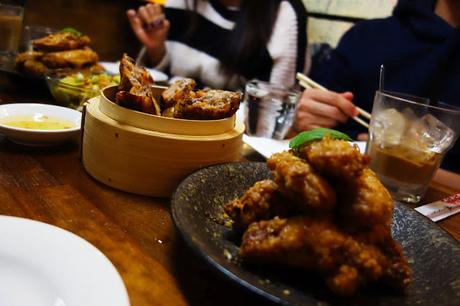 Next up we lined up our pho.
It was time to get slurpin'
Bun Rieu - Crab soup with Prawns & Pork Belly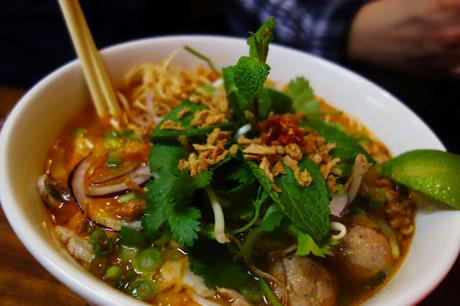 Mi Quang - Rice noodles cooked in tumeric with braised pork belly, prawns and a soft boiled egg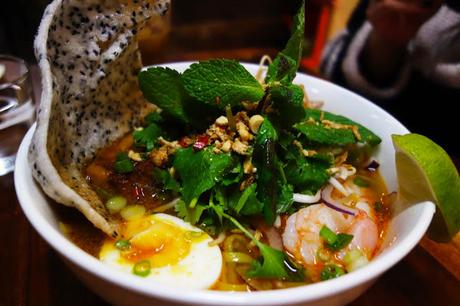 Bun Ho Hue - Rare steak & Pork Belly in a hot and spicy Lemongrass soup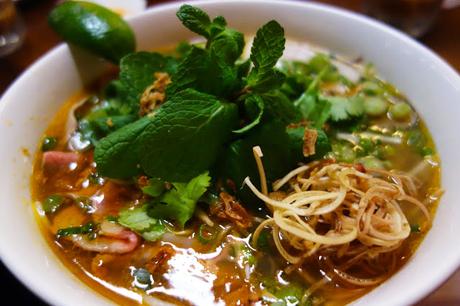 Pho Dac Biet- Rare steak, chicken and king prawns in Ox tail soup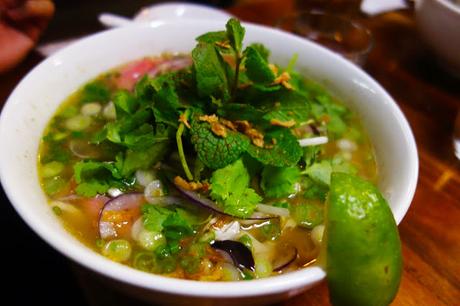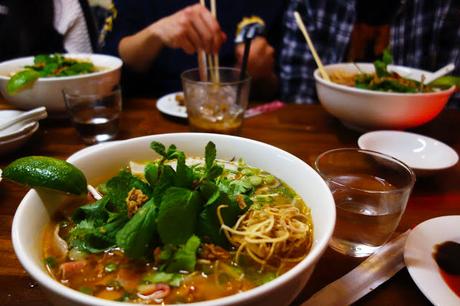 I went for the 

Bun Ho Hue - Rare steak & Pork Belly in a hot and spicy Lemongrass soup £9.80.


What was placed before me was this magnificent bowl of steamy noodles, in the most flavoursome broth with al-dente rice noodles AND melt-in-your-mouth tender pork and steak.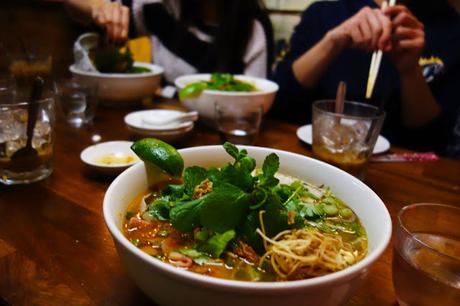 It was a short and steamy affair as I hungrily slurped down this beauty ;]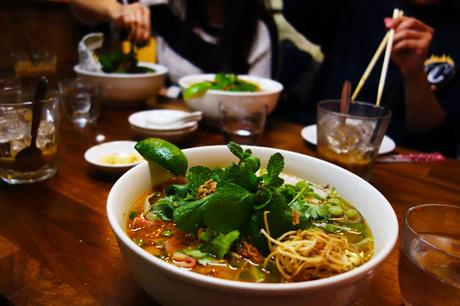 You know you want to. Shimmy that booty on to SIN for these heavenly bowls of pho.


YUMMEI's 8.5/10



Where?
SIN
2 Blackstock Road,
Finsbury Park,
London
N4 2DL