I took my daughter out for some small mouth bass fishing today.  When we arrived at the falls there were already a few people there.  They told me they hadn't caught anything yet.  They were using an assortment of tube jigs and what looked like spinnerbaits.  The water is crystal clear right now so I knew the bite would be tough.  I started off using a 4 inch green senko, after a few cast with no interest I switched over to a 3 inch version in black.  Still nothing.
     Switched over to a white and silver tube jig on a straight shank J hook.  I had meant to add a weight but forgot to before casting out.  The lure sat on top of the water and I gave it a couple of twitches trying to get it to sink.  The water exploded as a smallmouth smashed the jig.   I missed the hook set so I reeled up and tried again.  This time I was ready for it.  The jig hit the water and a bass hammered it within seconds.  It was a decent sized smallie for this location .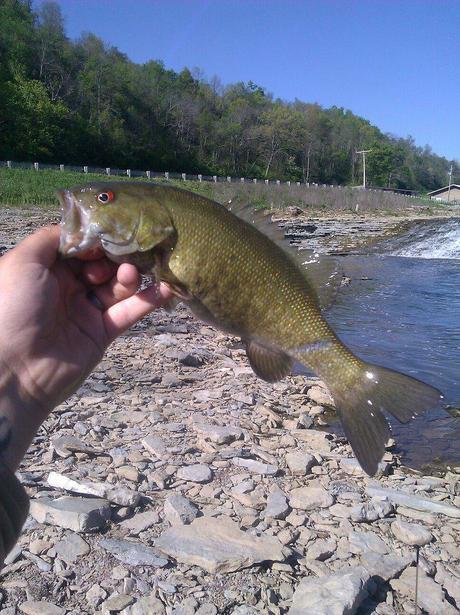 A few more cast resulted in a fish every cast.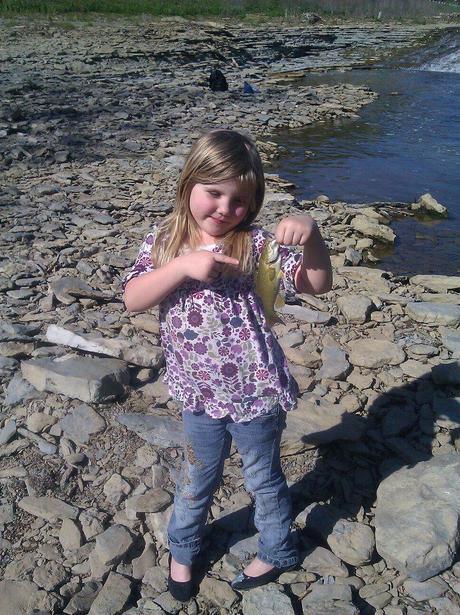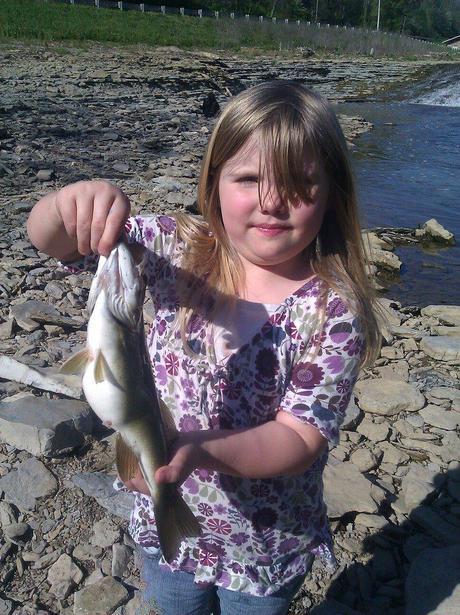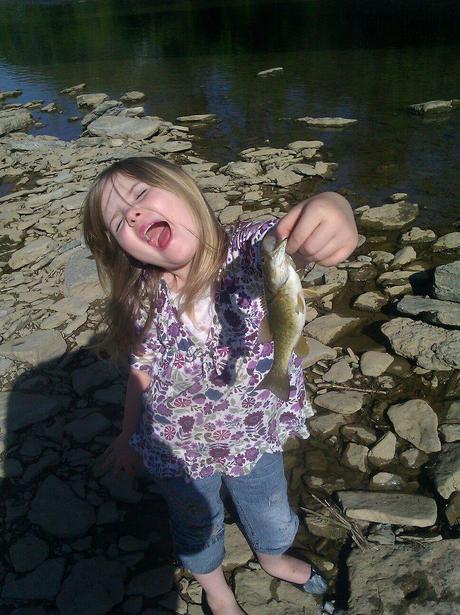 The fish seemed to lose interest after that so we moved down towards the bridge.  I also switched over to a small popper.  I got the same results here every cast resulted in at least 1 good topwater strike.  Some I missed some I caught.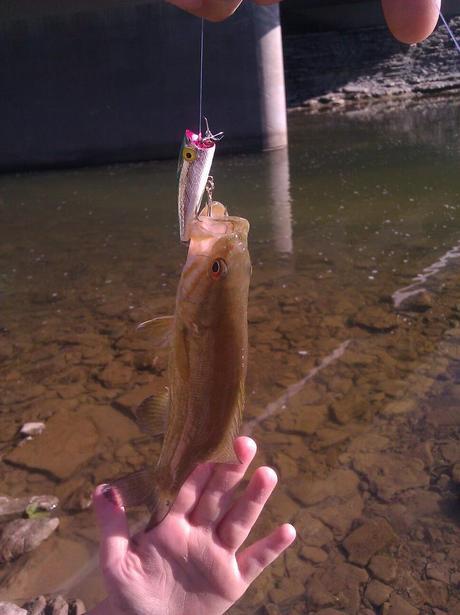 My daughter decided that she was ready to fish, I cast the lure out for her and coached her on how to work it in.  She caught the biggest bass of the day.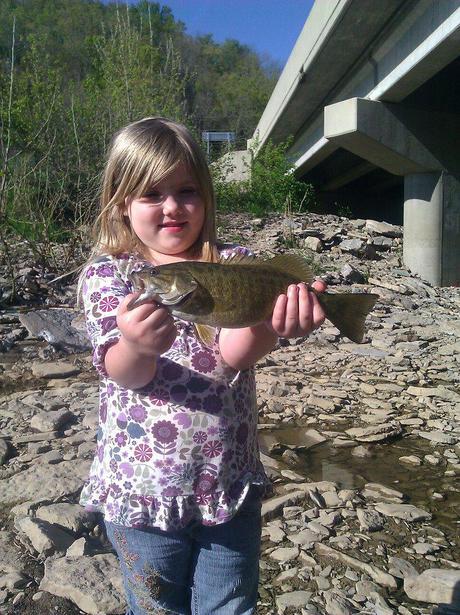 Anyone wanting a good place to fish for smallmouth bass in Madison county I highly suggest this location.