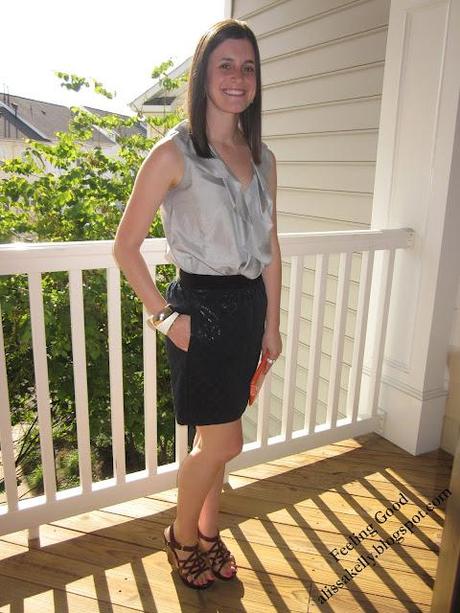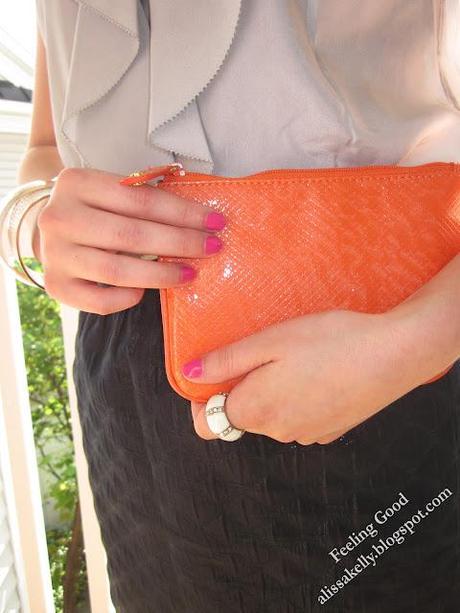 Today, I'm sharing what I wore to the Madewell Style Tour event this week.
I pulled this outfit together and suddenly decided: I'm wearing silver jewelry. The last time I wore silver jewelry? Can't remember. In this case, silver seemed to pop with the shimmery navy skirt and the ruffle top in a way that gold wouldn't. Plus, nothing wrong with switching up the jewelry party every so often.
And the clutch! The perfect amount of bam.. I love it! This outfit is another classic example of re-working clothing in my closet - something I'm challenging myself to do!
Top: Banana Republic (old)
Skirt: LOFT (old)
Wedges: Nine West, via Ross (old)
Jewelry: Forever 21
Clutch: Stephanie Johnson (seminar giveaway)
Click here to see a full recap of the Madewell event!