Like many style bloggers, I have a bit of a purchase addiction. Be it online, high street, charity shop... you name it, I'm happy to spend my time doing it. Ask anyone who knows me though, and they will tell you - there are a couple of items I have a bigger obsession with than others. In fact, I've branded myself  a "collector" now as it makes buying them easier to justify! (I should probably seek help right?!) Anyway, I'm talking about
scarves
and
cushions
,
and when I discovered
Silken Favours
range of said items available at Liberty, I'm not exaggerating when I say that my heart literally skipped a beat. 
How cute are these designs?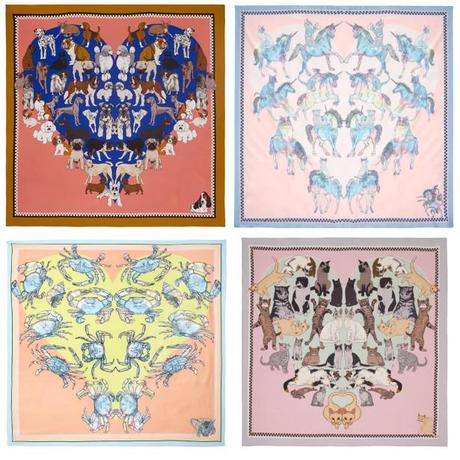 Pics via Liberty
I
probably
 definitely don't need anymore cushions as my bed is already covered in them. Getting in it to sleep can prove quite a challenge sometimes because of it. But still... one more couldn't hurt surely?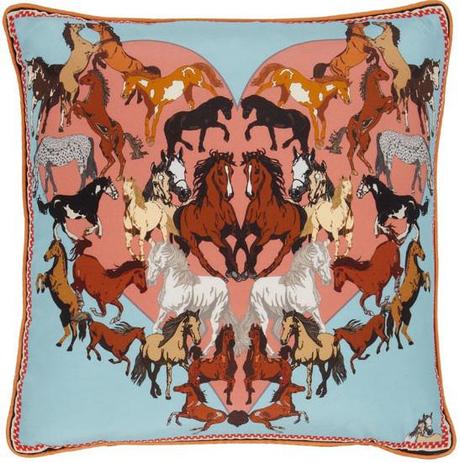 via Liberty
I want 
everything
. Seriously. Though if forced to pick a favorite (what with all the upcoming Diamond Jubilee celebrations) I think I would have to choose this little Corgi inspired number :)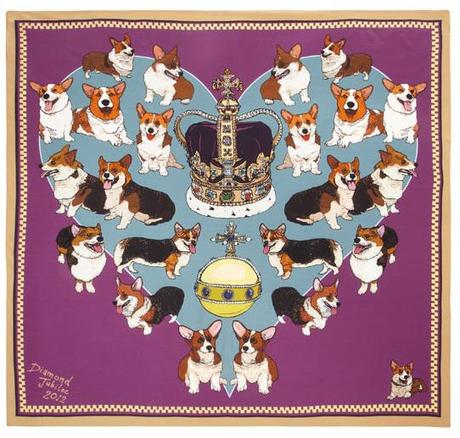 via Liberty
Cannot believe how beautiful the weather is at the moment, and from what I hear, it's set to continue for a good couple of weeks yet. Currently sitting in the garden with a punnet of strawberries writing this <3 - planning to dig out the BBQ later on and then at the weekend I'm headed to Anglesey - who knows, maybe I'll bump into Will and Kate there making the most of the sunshine as well. 
Got a couple of weather inspired, DIY posts coming up over the next few days too, so keep an eye out :)
What's everyone else doing to make the most of this warm spell?