It was refreshing to read about an interview Bernice Ross of Inman News recently had with David Stevens, president and CEO of the Mortgage Bankers Association and a former Long & Foster Cos. executive who stepped down as head of the Federal Housing Administration in March.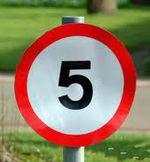 Here are five signs he thinks indicate that real estate recovery may be closer than we think.
1. Markets are stabilizing.  Stevens says the real mortgage delinquency rate is down from 10% last year to 8.5% this year, and new foreclosure starts are also down. For standard fixed-rate loans, the delinquency rate dropped from 6% in 2010 to 5% in 2011... in his words, "very close to being in 'normal' territory".
2. Many markets are experiencing real home-price growth.  If you remove foreclosure properties from the equation, nondistressed properties have actually experienced an increase in prices in many markets. The problems with negative equity and declining prices are concentrated in a few key states. The real challenge is that people are scared to purchase, primarily because of job uncertainty.
3. The best time ever to buy.  Many people are afraid to buy because they are afraid prices will drop some more. If you consider both the price you pay and the cost of the interest you pay over time, however, waiting can cost you more than you might think. For example, let's say you purchase a home with a $200,000 loan at 4% interest. If prices decrease another 5%, the value would decline by approximately $10,000. However, if interest rates were to rise from 4% to 6% you would end up paying at whopping $77,937 more in interest vs saving $10,000 by buying at the bottom of the market.
4. The coming home shortage.  Stevens say two factors will contribute to a housing shortage in the not-too-distant future. Generation Y (born 1977-1994) makes up about 25% of the population and is entering their prime time for starting careers and families, and buying a home. However, despite the predicted explosion in population growth, there has been virtually no new construction which will likely cause a housing shortage. Whether they buy or rent, they will still someplace to live.
5. Short term challenges. Stevens believes challenges we face in the short term are job creation and deaing with the tight credit situation.
According to Stevens, "real estate is now at bargain levels that we will never see again in our lifetimes. If there were ever a time to buy a home, that time is now."
Sharlene Hensrud, RE/MAX Results - Minneapolis - St. Paul Buyer's Agent