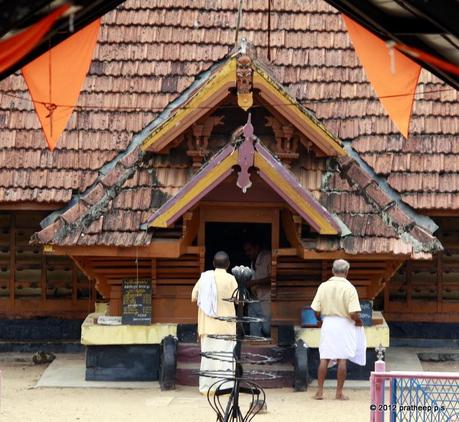 Within an ambiance of kerala where one can relate the wonders of nature within every sphere you have brilliant opportunity to witness the pristine deities of kerala and amongst the chronicles the site of Kulathupuzha Sastha temple requires special mention.
Pristine beauty of Kulathupuzha is renowned and celebrated for its Sastha temple which is located within the perfect radiant grandeur of lush green ambiance of the Thiruvananthapuram and also adjoins the tributary of Kallada River as the site refers to the grandeur crest of Kulathupuzha. As per the history the temple was established by raja of pandalam during his reign and the main idol you are going to witness is of Manikandan and the shrine is believed to be one of the most powerful and the main attraction of the Sastha temple.
As per the legends the idol was explored by a Brahmin from the Kottarakkara and then he started praying and praising the deity which was later heard by king of Kottarakkara and commissioned to construct the temple at the site where that Brahmin discovered the beauty of idol.
When it comes to festival make sure to check the site during the month of April and May when the temple organizes the main festival of temple which they commonly referred as The Vishu Mahotsavam.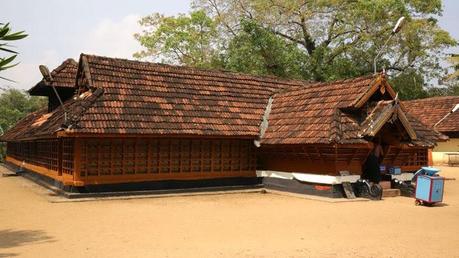 When it comes to historical importance the temple is of pre historic type where millions of legends have walked and contributed to the site to make this temple one of the most magnificent and pristine.
What's more amazing about the temple there are no specific shrine but what you will witness is seven pieces of stones which is shaded by metal covers and the figure that it relates is considered to be Swayambu Sastha. Beside that the two presiding deities that connect the site with divine force are Lord Shiva and Sashta.
An important story which is associated with feeding of fish which is considered to be a ritual of the temple is Vazhipadu. Beside that the feeding process is considered to be holy and one can wish his desire to come true and to perform the same many devotees comes from all across the site.
So come here and feel blessed as the hallowed ambiance and natural symphony of site is just seductive and the lustrous hegemony of green meadows are really affluent and it is guaranteed to take your breath away.
How to Reach
Nearest airport is Trivandrum which is located at a close proximity of the temple.
Nearest railway station is Kollam station which can be accessed from the side of the temple and another station which is at the perimeter of temple is Thenmala which is located at a safe distance of 10 km.
Beside that if you are planning to take a route via road then the roads that leads to the site of Kulathupuzha is well connected with Kollam and with other districts of Kerala. So getting here won't be a tough call.