If you are a Sigma fan you would have probably heard about their new launch of the Spa Brush Cleaning Glove. When I first heard about this I got quite excited, I thought it might be something to make washing my brushes a little more exciting as it really is a chore I hate.
The more I thought about it though the more I thought is it just a gimmick? I am a huge fan of Sigma and I am joined up to their affiliate programme but I'm not sure if they have taken it too far with this?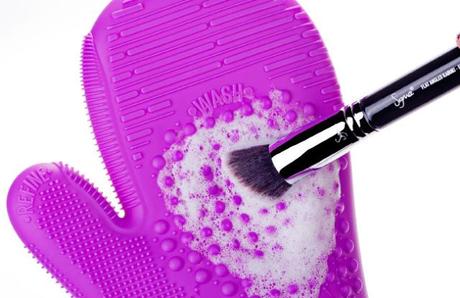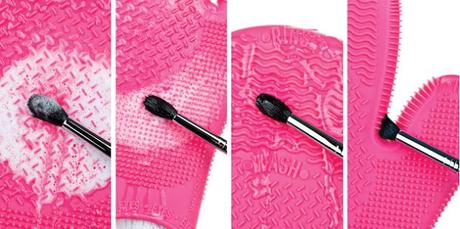 Source


What Sigma say:
'The

Sigma Spa™ Brush Cleaning Glove

is a quick and effective method to deep clean your entire makeup brush collection. This revolutionary device offers a variety of textures and surfaces for removing makeup from your brushes while using only a small amount of cleaning solution

The revolutionary Sigma Spa™ Brush Cleaning Glove is unlike any other product on the market. The surface of the glove was engineered to clean your brushes by offering a variety of cleaning surfaces includingwash, rinse, refine and shape.

The Sigma Spa™ Brush Cleaning Glove provides 6 unique cleaning textures for both eye and face brushes.




Features & Benefits: Unique textures for efficient brush cleaning. Constructed with high-grade silicone for durability and a microfiber inner-glove for added comfort. New patented method of brush cleaning for minimizing the time spent washing your brushes. '


This retails for $39 about £26 which I think is a bit steep, if it was about £10/£15 I probably would get one without thinking about

it just for the novelty. 

I would love to know your thoughts on this and if you have tired it? Is this something I should splash the ca

sh on?


If you are interested in this or any other Sigma products you can view them all here. Als

o

use the code SAVE2013 for 10% off your order. This

offer is valid until 31st March.