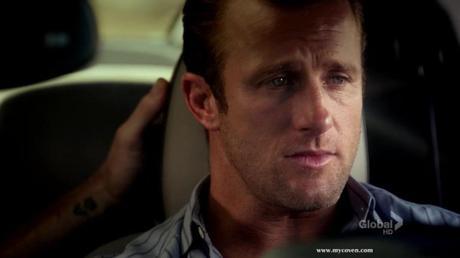 Courtesy of http://www.mycoven.de/
Welcome back to WEBsouffle's Hawaii Five-0 Podcast Blog!
On Podcast Show#27  @WendieJoy ('Five-0 Redux Blog') and I discuss the 15th episode of the season, entitled "Mai Ka Wa Kahiko"  (Out of the Past.) Both of us seem to agree with fans posting all over the internet that this was not only an intense and gripping show, but one of the best episodes of the 2nd season, due in no small part to Scott Caan's amazing performance.
The Official CBS Summary stated:
"A dirty cop from Danno's past comes to the island to exact revenge on Danno and his family for ruining his life, forcing the Five-0 to find a way to help their teammate."
Press play on the audio recorder above to hear us talk about:
-Scott Caan and the rest of the cast's amazing acting
-Actor Peter Greene, who played Danny's ex-partner, Rick Peterson
-A  "Lost" episode connection
-The Lori/Steve race and Koko Crater Trail
-Officer808′s recommended post about the episode :
               Things We Learned About Hawaii From Hawaii Five-0, Episode 215, "Mai Ka Wā Kahiko"
-Our take on the future of -The Danny/Rachel/Stan relationship
-Product Placements
-The Hawaiian Airlines Hawaii Five-0 Trivia Contest
-Local actors who appeared in the episode
-What's coming up in next week's episode and the possible meaning of the title "I Helu Pu" (The Reckoning)
Please enjoy the podcast and don't forget to tune in to our podcast again next week. We welcome your feedback here on the blog at Alohavermont.com as well as on our Facebook page!
Much Mahalo and Aloha until next week!
WEBSouffle