I seem to have an addiction to hand creams. I have tried so many, that I can't keep count! Today, I have yet another hand cream review for you. It is the Love & Toast Handcreme and, let me tell you, they are divine!!!

J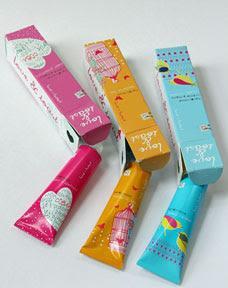 As I said in my overview of Love & Toast, the packaging alone is enough to make this product special! The Handcreme comes in a beautiful box with a different design for each scent. One side of the box boasts an embossed Love & Toast logo. Fancy! The top box flap also has an embossed Love & Toast loge that opens to reveal a heart cut-out on the first flap, a "+" on the tongue of the top flap, and then a cut-out of a piece of toast on the right flap. So, so cute and so insanely clever! Absolutely adore the Love & Toast packaging.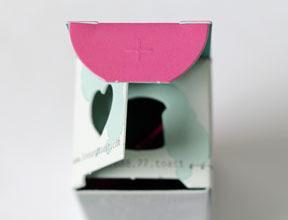 The crème itself is contained in a 1.25oz/35g aluminum (I think?) squeeze tube with a teeny tiny white cap. I'd prefer a flip top, but I must admit that Love & Toast has definitely picked more visually appealing packaging. The cap is a real pain to screw back on though. The tube is also decked out in a coordinating print to that of the box – the scents all have their own unique look so you can tell at a glance what scent you're choosing no matter which product you're after. The crème squeezes out with ease, but not too much ease! No one wants a massive blob of hand cream!

J

I must say, I think Love & Toast has some of the nicest looking packaging I have ever encountered!!!

J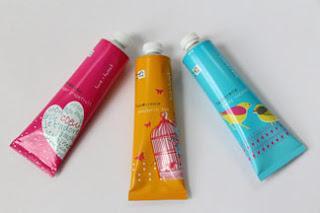 Now on to the really good stuff! The scents are insanely wonderful! I think there is probably a scent that would suit pretty much anyone. I have the Mandarin Tea, the Sugar Grapefruit and the Honey Coconut and I love them all! They smell pretty much as named and the scent is just about the right strength. It's not overpowering or terribly strong, but you can smell it for a little while after applying it…maybe for 5-10 minutes. If nothing more, Love & Toast has definitely nailed the scent factor with their handcremes!!!

J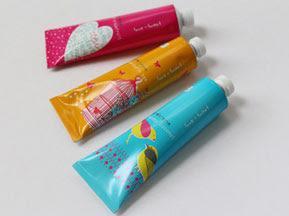 As for the crème itself, they definitely got the formula right there too! Among the skin-loving ingredients are Shea Butter, Macadamia Nut & Olive Fruits, Avocado & Sunflower Oils, Cocoa Butter, & Aloe Leaf Juice. I would say the texture, or weight, of the crème is somewhere between that of a lotion and a cream. It makes for the perfect day hand cream! I tend to use the Badger Balm For Hardworking Hands at night, but find the Love & Toast Handcreme perfect whenever my hands feel dry throughout the day! It hydrates wonderfully, but is not sticky, greasy, or offensive in any manner. It absorbs quickly and does not leave any residue. My hands look happy, healthy and hydrated after applying the Love & Toast Handcreme!

J

I absolutely adore this hand cream and I am obsessed with the scents! I want them all! In fact, should you be so inclined, you can actually buy a set of all the scents on their website! So, so tempting.

J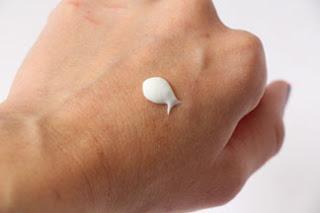 These hand creams are Paraben-free, not tested on animals, contain no animal ingredients (at least according to their claims – it does list Honey Extract in the ingredients, but I'm not quite sure what the "extract" portion means in terms of Vegan qualifications), and it does not contain artificial colors. In addition, a portion of every Love & Toast sale goes directly to the Regional Affiliates of Girls, Inc.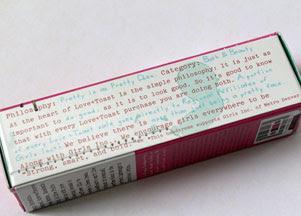 I absolutely love the Love & Toast Handcremes and would highly recommend them to anyone. They would make an excellent gift, especially for someone who is difficult to buy for, or someone you may not know very well. They're also great to give your best girlfriends because they're amazing!!!

J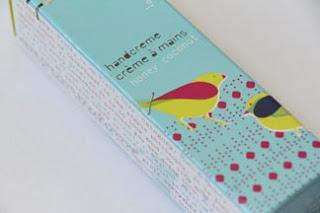 Love & Toast's Handcreme is available in 6 different scents and retails for $9.00. It can be purchased from their website. I also found them at Whole Foods and have seen a few products at a local boutique. You can find a store locator on the Love & Toast site.