Google introduced the nofollow attribute on links in 2005, its main goal was not to carry link juice and thus PageRank. On Wikipedia, they use the expression evaporation of PageRank which describes it well. As usual SEOs found a better use of this feature, Link Sculpting was born.
Matt Cutts talked a lot about nofollow links over time and it looks that the way Google is taking them into account has evolved but there is consistency in the fact that they remove such links from the link graph.
Some history
Back in 2009, nofollow links, even from major websites like Wikipedia were not affecting rankings.

As time passed by, the question came back and the answer slightly changed each time… We also saw Google adding nofollow to all its properties to avoid spam.
Matt also explained that link sculpting was not violating the guidelines even if he recommended to use the internal linking structure of the website to do this, it makes sense and it's actually a better way to organize it.
What about the use of nofollow links now?
Most major websites use nofollow on some or all their external links.
Is a link on these websites not carrying any weight? I doubt it, it's maybe not the juice we were used to but it also has its load of nutrients. Did they remove the pulp? Maybe but it's still healthy juice!
Remember that social media signals are a growing factor in search rankings.
Facebook, Youtube, Pinterest & Delicious put all their external links in nofollow, I did not see any exception to that. You can see below examples of their pages with the nofollow links highlighted in red.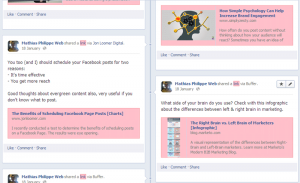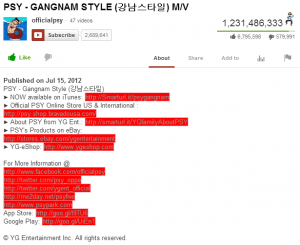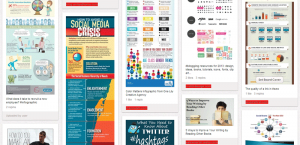 Wikipedia works a little differently with basically all external links in nofollow but once the page has been reviewed (I suppose), some of them from authority websites like the Project Gutenberg have the attribute removed.
On the screen below, I took the external link section of two pages: On Edgar Allan Poe's one even the links from Project Gutenberg have the nofollow attribute while they do not on Napoleon's one.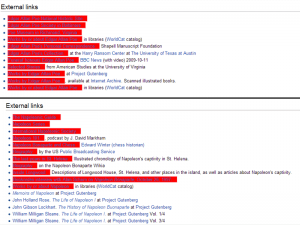 Twitter uses nofollow for the main link in your profile but not for the ones you may add in your description actually.
They also do not nofollow the external links in the tweets, these ones are automatically shortened with the dedicated t.co service which uses 301 redirections (the best choice on an SEO point of view).
On Google+, it's a little more complicated. On the about tab, all the links in the introduction & in the "links" section are followed, the ones under "Other Profiles" & "Contributor to" are not.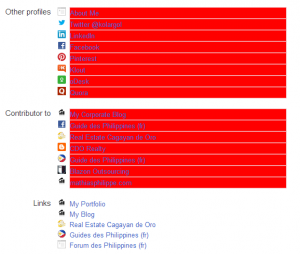 In your posts, the link you attach is followed even if it's reshared, the other links from the description are not in case of reshare, same for ones added in the comments.
Reddit uses nofollow on certain links only, I do not know the system enough to take conclusions from it, if someone know their rules, please comment.

StumbleUpon is also different, they don't add nofollow but they add their top frames on all pages, it's used to rate & "stumble".
All nofollow links are not created equal!
You may know that PageRank is dead and by extent, as nofollow's main goal was to control its flux, that would make sense to consider nofollow as useless.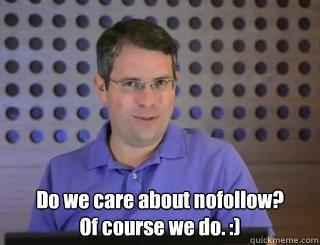 I think it's a little extreme and I'm convinced that Google still takes the nofollow attribute into consideration but differently and not followed links are actually part of a natural link profile.
I have a theory (more an intuition maybe)
Google does not consider some main players – Wikipedia & social media (& maybe others?) – the same way it does any other website. Their rules are public and largely commented, it's then easy to know their external link policies and to act accordingly.
A nofollow link from a blog is different from the exact same one from Facebook or Wikipedia.
Depending on the so-called policies, I think that Google gives more or less importance to nofollow links from them.
For example, I'm pretty sure Google totally ignores the nofollow attribute on Facebook because all its external links have it.
Finally my advice is not to give too much importance if links to your website are followed or not, concentrate more on quality & context, it's what really matter.
I'd rather have a non-followed link on an interesting Pagerank 0 page that is related to my content than a followed link on a Pagerank 4 one that I does not particularly fit my site in any way.
PS.
Do not go to the other extreme also, if you have only nofollow links from different websites (not only social media & bookmarks), that could mostly mean that you're a kind of affiliate program and then for sure it would penalize your rankings.
If you're engaged in any kind of link exchange scheme, the recommendation above does not apply but rather follow this one: Stop it, it's useless!
I made the above meme with QuickMeme.