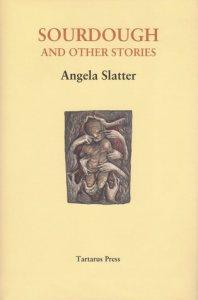 What's The Shadow Tree all about?:
The Shadow Tree introduces us to Ella, a servant working in a royal household who tells stories to two spoiled children with an ulterior motive of her own.
What did I think?:
I've managed to finish a couple of collections since I began my Short Stories Challenge a couple of years ago and when I was recommended Sourdough And Other Stories by a blogger I admire – FictionFan, I knew I had to include it in the challenge, instantly intrigued when she mentioned something along the lines of "dark fairy tales for grown ups." Now that I've read the first story, The Shadow Tree, I want to thank her so much for recommending it, this is a collection I'm sure I'm going to love, exciting both my dark side and my secretly childish one.🙂
Our main character is Ella, a fascinating woman with a secret past that works as a servant for royalty with no clearly defined role. She uses her skills as a herbalist to concoct potions for both noble men and women and for the Queen herself, when she needs a break from her husbands amorous advances. Although, to be fair, Ella helps her out in that regard by warming the King's bed herself. This puts her in quite a privileged and protected position in the court and allows her access to the couples children, two of whom, Brunhilde and her brother Baldur are malicious little deviants that enjoy torturing animals and to a lesser extent, their weary mother who cannot understand where their horrible behavior has come from. Ella is well aware of the characters of the two older children and in fact, there is a reason why she remains so close to them, telling them elaborate myths and legends for their bedtime stories as cover for a rather different plan that she hopes will lead her back to her former life.
I was bowled over by just about everything to do with this story. The style of writing was so beautiful that I instantly felt that I was reading a fairy tale that I had previously never read but at the same time felt startlingly familiar. All classic fairy tales from the past have that little bit of darkness or a twist within that gives you a little shock to your system and The Shadow Tree was a great example of that delicious fright you get when an author pulls you in so far just to take the rug out from under your feet at the end. Step up Angela Slatter – my new favorite author. I'm really excited to read the rest of the stories in this collection!
Would I recommend it?:
But of course!
Star rating (out of 5):

NEXT SHORT STORY: The Unremarkable Heart by Karin Slaughter (stand-alone).