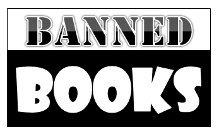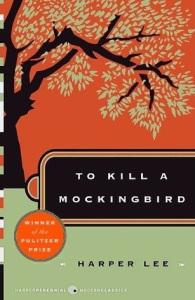 What's it all about?:
The unforgettable novel of a childhood in a sleepy Southern town and the crisis of conscience that rocked it, To Kill A Mockingbird became both an instant bestseller and a critical success when it was first published in 1960. It went on to win the Pulitzer Prize in 1961 and was later made into an Academy Award-winning film, also a classic.
Compassionate, dramatic, and deeply moving, To Kill A Mockingbird takes readers to the roots of human behavior – to innocence and experience, kindness and cruelty, love and hatred, humor and pathos. Now with over 18 million copies in print and translated into forty languages, this regional story by a young Alabama woman claims universal appeal. Harper Lee always considered her book to be a simple love story. Today it is regarded as a masterpiece of American literature.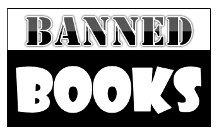 Logo designed by Luna's Little Library
Welcome to the eleventh banned book in our series for 2019! As always, we'll be looking at why the book was challenged, how/if things have changed since the book was originally published and our own opinions on the book. Here's what we'll be reading for the rest of the year:
DECEMBER: Revolutionary Voices- edited by Amy Sonnie
But back to this month….
To Kill A Mockingbird by Harper Lee
First published: 1960
In the Top Ten most frequently challenged books in 2011 (source)
Reasons: offensive language, racism
Do you understand or agree with any of the reasons for the book being challenged when it was originally published?
BETH: To Kill A Mockingbird is one of my all-time favorite classics and so advance warning – I might be slightly biased towards it. In attempting to look at it with a critical eye, this novel has been challenged even since its release in 1960. Reasons for banning it include the reasons above, the theme of rape and the fact that it made some people feel "uncomfortable." It is true that there are problems with the novel, we are hearing the point of view of a white narrator and a white father who swoops in and saves the day. However for me, it was one of the first book that reminded me that no-one should be treated differently, regardless of their color or beliefs. So no, I don't think it ever should have been challenged or banned, especially as late on as 2011.
CHRISSI: Like Beth, I am biased towards this book because it is one of my favorite books. I didn't read it at school, but took it upon myself to read it for pleasure not long after I finished school at 15. I'm so pleased I did because it's one I frequently re-read as I love it so much. I don't believe that it should have been challenged or banned because I think it's a highly educative book. I understand that some themes may have made people uncomfortable, but is that a reason to challenge it? I don't think so.
How about now?
BETH: James LaRue, the director of American Library Association's Office For Intellectual Freedom is unconvinced by some of the challenges that have been posed against this novel stating: "the whole point of classics is they challenge the way we think about things," and I must whole-heartedly agree. The novel does go into some dark places with some abhorrent attitudes which does make for difficult reading at times. However, it is through reading that we learn, understand and develop a wider view on important issues. Reading about these issues has been such an eye-opening experience throughout my life so far and I would hate for that opportunity to be taken away from anyone else because of a challenge or ban.
CHRISSI: Like I mentioned, I think books like this are educative. I think they make the reader think about their own worldview. We can challenge what we read. If everything is censored, then we can't have our thinking challenged and I think that's dangerous! Everyone should have the opportunity to read things that make us think.
What did you think of this book?:
BETH: I gave this novel 5 out of 5 stars on my last re-read (review available on my blog) and I think it's always going to have a special place in my heart. I haven't read Go Set A Watchman yet (I do realize there were some major issues and controversies about this follow-up to Mockingbird) but for the moment, I'll live in blissful ignorance and enjoy To Kill A Mockingbird for the classic that it is.
CHRISSI: This is one of my favorite books, so of course I loved it. It will always be a special book to me. 🙂
Would you recommend it?:
BETH: But of course!
CHRISSI: Without a doubt!
BETH's personal star rating (out of 5):

COMING UP IN DECEMBER ON BANNED BOOKS: Revolutionary Voices edited by Amy Sonnie