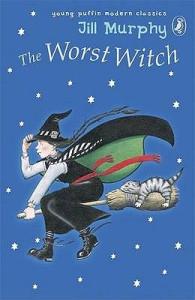 What's it all about?:
Mildred Hubble is a trainee witch at Miss Cackle's Academy, and she's making an awful mess of it. She's always getting her spells wrong and she can't even ride a broomstick without crashing it. Will she ever make a real witch?
What did I think?:
When we chose this book as part of our yearly Kid-Lit challenge I was quite excited. I don't remember reading it as a child – perhaps I was slightly old for it at the time and now I've read it, I can confirm I don't recall this book at all. It was a pleasant surprise to read about a magical school that wasn't Hogwarts (dear though it is to me Potter fans) and have such an unlikely heroine in Mildred Hubble. In some ways, The Worst Witch reminded me very much of my other literary heroines who often get themselves into sticky situations. For example, my beloved Katie Carr in What Katy Did or Anne Shirley in Anne Of Green Gables.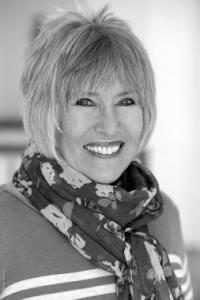 Jill Murphy, author of The Worst Witch series
I can imagine if this was your favorite book as a youngster, re-reading The Worst Witch would invoke waves of nostalgia and if I had read this book at the right time, I would have felt exactly the same way, longing to be at a school of witchcraft just like Mildred Hubble. The description of Mildred's daily life and adventures at the school is cosy, comforting and exciting at the same time – particularly near the finale where Mildred has to prove herself and save the school against some very shady and malicious characters. Jill Murphy gets into the mind of a young girl wonderfully well and provides an excellent role model for her readers in Mildred. She's clumsy and struggles with basic witchcraft but at the end of the day, she has a good heart and is brave and loyal, even to those who have done her wrong.
This is a fantastic opening to the series that although I won't be continuing it myself, I will definitely be recommending it to all the children I know.
For Chrissi's fabulous review, please see her blog HERE.
Would I recommend it?:
But of course!
Star rating (out of 5):
NEXT UP IN DECEMBER ON BETH AND CHRISSI DO KID-LIT: The Christmasaurus by Tom Fletcher.