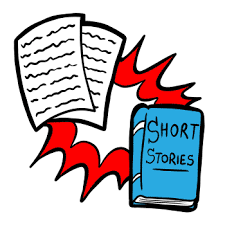 Hello everyone and welcome to the second part of my Short Stories Challenge for 2018. I have to admit, I'm feeling a little disillusioned writing this post and preparing which short stories I'm going to read for the next few months as in Part One earlier this year, I had so many disappointments and very few stellar stories that stood out to me. I think the biggest failures for me would have to be The Balloon Hoax by Edgar Allan Poe and Books And Roses by Helen Oyeyemi but I could mention a few more. However, let's end on a positive – there was the wonderful The Apple Tree by Daphne du Maurier and Dibblespin by Angela Slatter which completely restored my faith in short stories. It is because of stories like these that I want to carry on with this challenge and find more great authors like the many, many ones I've found so far, purely from their short fiction alone. Let's do this!
Four Hundred Rabbits by Simon Levack from the collection The Mammoth Book Of Best British Crime Vol 7.
20th Century Ghost by Joe Hill from the collection 20th Century Ghosts.
The Coincidence Of The Arts by Martin Amis from the collection Stories To Get You Through The Night.
Beachworld by Stephen King from the collection Skeleton Crew.
Set-Up by Dianne Gray from the collection Manslaughter And Other Tears.
Some Drolls Are Like That And Some Are Like This by Lucy Wood from the collection Diving Belles.
The Bloody Chamber by Angela Carter from the collection The Story: Love, Loss & The Lives Of Women.
The Underhouse by Gerard Woodward from the collection The New Uncanny: Tales Of Unease edited by Sarah Eyre and Ra Page.
The Adventure Of The Copper Beeches by Arthur Conan Doyle from the collection The Adventures Of Sherlock Holmes.
My Mother's Wedding by Tessa Hadley from the collection Reader, I Married Him: Stories Inspired by Jane Eyre edited by Tracy Chevalier.
Advertisements
&b; &b;