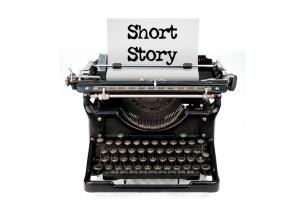 Image from: https://thereadersroom.org/2015/08/07/book-worms-life-in-books-short-stories/
Hello everyone and welcome to the fourth part of my Short Stories Challenge 2017. I've had quick a rocky road in Part Three – there were quite a few short stories that I was disappointed in, namely Possum by Matthew Holness and An Anxious Man by James Lasdun. However I did read Word Processor Of The Gods by Stephen King which was fantastic (the King hardly ever disappoints!). Onwards and upwards and hoping for better things in Part Four.
Vessel by Jon McGregor from the collection This Isn't The Sort Of Thing That Happens To Someone Like You.
Free Fruit For Young Widows by Nathan Englander from the collection What We Talk About When We Talk About Anne Frank.
Monte Verità by Daphne du Maurier from the collection The Birds And Other Stories.
The Murders In The Rue Morgue by Edgar Allan Poe from the collection The Best Short Stories Of Edgar Allan Poe.
Little Radish by Angela Slatter from the collection Sourdough And Other Stories.
Go Deep by Karin Slaughter (stand-alone).
The House On The Hill by Kate Mosse from the collection The Mistletoe Bride And Other Haunting Tales.
The Man In The Ditch by Lisa Tuttle from the collection A Book Of Horrors.
The Shadow Out Of Time by H.P. Lovecraft from the collection The Definitive H.P. Lovecraft.
A Place For Violence by Kevin Wignall from the collection The Mammoth Book Of Best British Crime Volume 7
Advertisements