Shopping Circle Lens from Bornprettystore.com
I have shopped from Bornprettystore before and it always been a great experience for me. This is my second official haul that I am writing on my blog. Here is the first one. I did buy few things in between but never really showed them here. So, coming to my recent haul, I was wanting to try circle lens for quite some time now. Yes, my KOREAN obsession is still ON! This time, I didn't leave a chance to buy a pair of circle lens. So, here is my haul.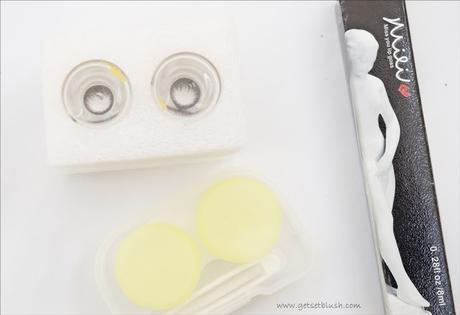 Shopping Circle Lens from Bornprettystore.com
My haul was tiny but exciting. I have bought a pair of circle lens in black and a coral lipgloss
1 Pair Natural Contact Lenses Beautiful Eye Lenses
Specification:
Contact Lenses Degrees: 0 Degrees  DIA: 14.3mm; BC: 8.6mm; Water Content: 40%  Patterns: 5 patterns selectable
Colors:
Black, Blue, Purple, Gray, Brown.
Validity:
A Year
Package Contents:
1 Pair of Large- Diamter Cosmetic Contact Natural Beautiful Eye Lenses
Feature:
Thin edge design Extreme comfort & UV Protection Easy adaption Sandwich Technologic-color inside Can be worn for 1 year, as long as they are cared for properly. Make yourself stand out from the crowd!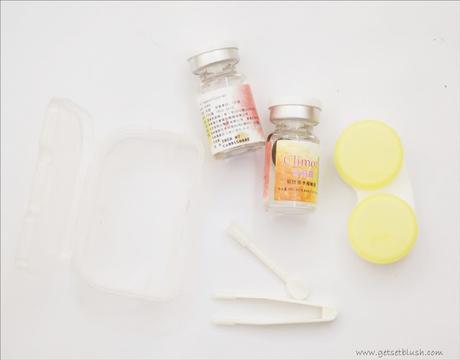 Shopping Circle Lens and Makeup from Bornprettystore.com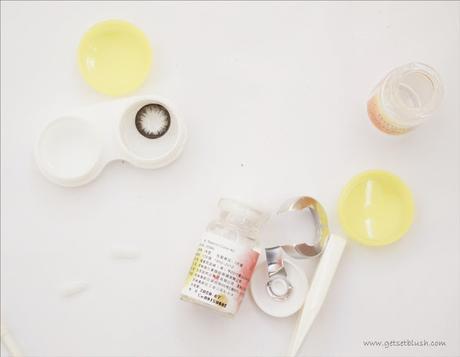 Shopping Circle Lens and Makeup from Bornprettystore.com
MY TAKE:
Though I had option of choosing the lens color, I have naturally brown black eyes so, I chose black eyes not to look weird but natural. I was pretty much impressed with the packaging and quality. The usage was easy and the travel kit made the whole process very quick. Coming to the actual point, I have slightly hooded eyes and at times, my eyeball tend to look small/large depending upon my expression lol. Anyway, this lens made my eyeball so big that I understood the fact that mine are not the proper asian hooded eyes that totally look great with circle lens. I ended up looking like the guy in the movie Covenant.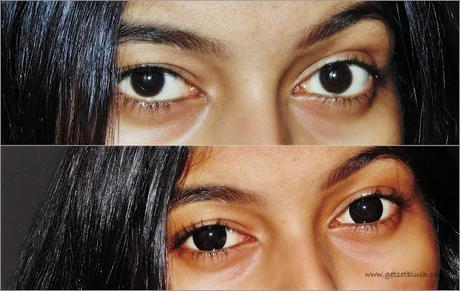 The above pic shows my natural eyes and the below one when I wore the circle lens. These turned out to be too dark and I am sorry but I couldn't carry these at all. I looked weird.
2. 1Pc Fluorescent Lip Gloss Liquid Moisturizing Lasting Lip Stick Lip Paint 12 Colors
Specification:
Type: Lipstick Feature: long lasting 100% brand new and high quality  Weight: 50g Color: 12 color available
Package Contents:
1Pc Lipstick 
Instructions:
100% brand new  High quality This is a high quality lip gloss, with inexpensive price. Moisturizing your lips and make you sexy! Suitable for professional use and home use.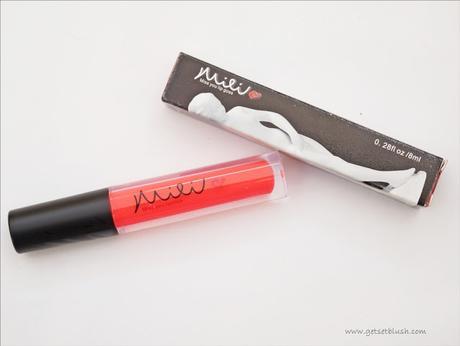 Shopping Circle Lens and Makeup from Bornprettystore.com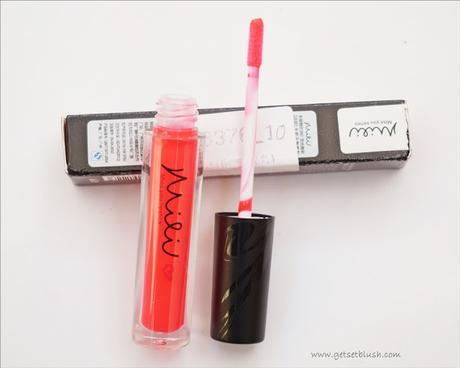 Shopping Circle Lens and Makeup from Bornprettystore.com
MY TAKE:
The packaging was so cute! I loved the package. The color is so pretty. The shade looks more fluorescent in the tube but when you apply, the shade is so so pretty and doesn't make your lips stand out. I am dusky and this lip gloss suited me so well. The shade range is amazing too. The staying power is great too.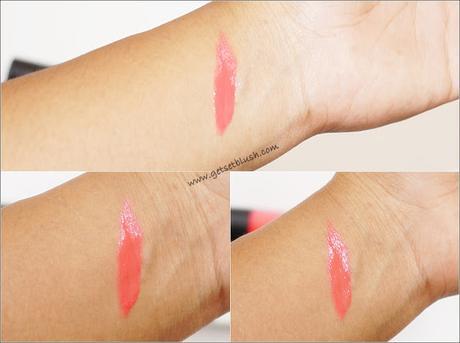 FINAL WORDS:
I have always loved shopping from Bornprettystore.com and I always recommend it to get anything related to nail art, circle lens, makeup for an affordable price. Also, don't forget to use my code
APH10 
to get instant
10% off
on your order.  Just click on the picture below to go to their website.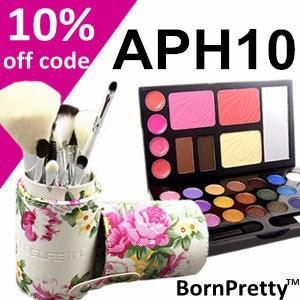 **The products were sponsored by the website.