STYLE
❤ ❤ ❤ ❤ ❤ ❤ ❤ ❤ ❤ ❤ ❤ ❤ ❤ ❤ ❤ ❤ ❤ ❤ ❤ ❤ ❤ ❤ ❤ ❤ ❤ ❤ ❤ ❤ ❤ ❤ ❤ ❤
This week's "Shop This Weekend" post is going to be all about the summer-basics we all should own this year, specially those who call themselves dress-girl. It's about summer bottoms and a few tops.
STW is one of my favorite series to do because this just lits-up my mood and ups my shopping senses. While I choose what I have been loving and what I'd buy in no time if spotted the right thing, it also lets me explore, understand and update my brains to catch the right fish.
A white shirt!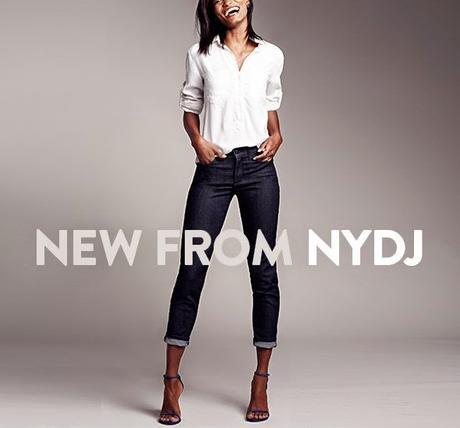 White shirt is an easy-to-nail clothing item that goes from day to night, morning to evening, meeting room to club and everywhere else you might wanna take to. Must-Have .
Mules in footwear!
,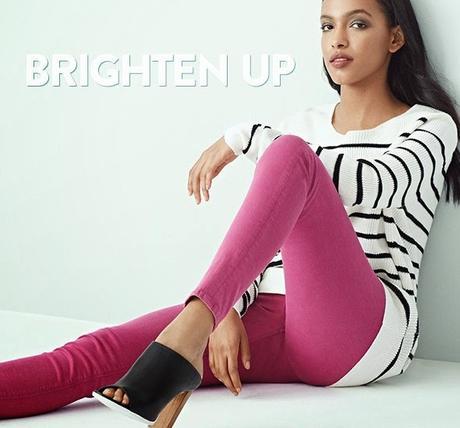 Pick any colours you want but they have to be mules. They are hot and I bet "they are comfortable!"

A Metallic Belt!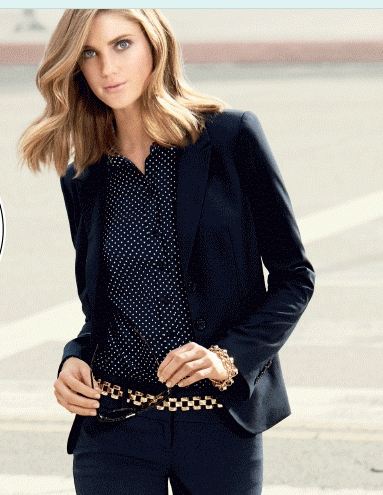 I deviate to belts less these days when shopping but metallic belts are always in my wishlist.  They give structure to any outfit and never worry when you are wearing a metallic belt with something b-o-r-i-n-g. You'd look cool anyway! TRY IT!
A Pair of Slouchy, Boyfriend Leather Pants !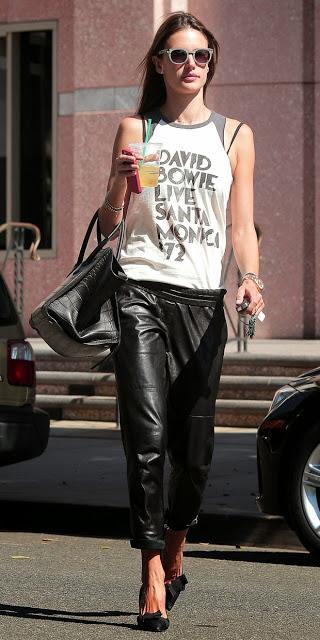 I'd kill, steal or make one (I'd not like anybody to beg!) of these! They look so comfortable (or Ms Ambrosio makes it appear comfortable) and stylish that it would feel like I just got a makeover. Worrying about wearing leather in summers? Just through it with your tanks like above. Rock or twerk!
 A Ripped Jeans!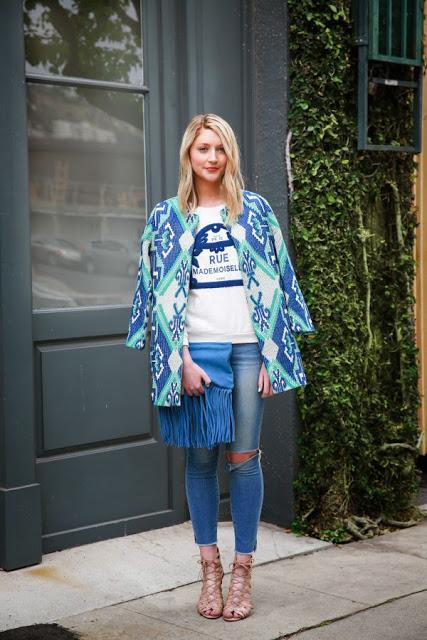 The Zoe Report
Have you been to Sarojini Nagar Market lately?
(This reminds me of my Sarojini Nagar haul post that is pending from my recent visit to the market!)
Just go and you'll see all corners are filled with denims. Perfect time to shop for denim shirts, dresses, dungarees, boot cut jeans, ripped jeans, shorts and EVERYTHING!
Printed Pants, Leafier the Better!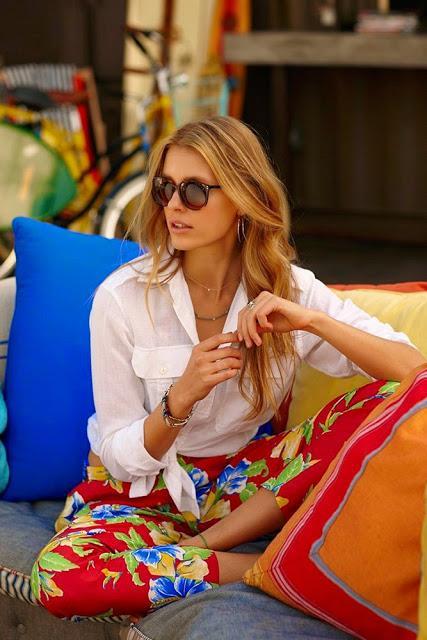 This photo is from Ralph Lauren Summer 2015 campaign that shows the ways you can embrace relaxed look this summer without skipping style. The print on the pants called "tropical" (I didn't know, I am NOT a fashion student) and I made a not of it because I am fashion-enthusiast. So, added it to the list?
Everything mentioned here can be found in less than Rs.1000 and endless opportunities to wear them without getting bored. Trust me every-time you will walk out of the house with one of these items styled with different pieces each time, someone or the other ask about this one "thing" you are wearing and not changing.
*This post may contain affiliate links, products sent by brand/PR for consideration, paid contents.
For The Shopaholic In You
I don't like to say you DO this, DO that. But when I am curating this series, I know these choices will be your fashion choices. I'd love to see that-
You bought what I had suggested and loved it?
Never miss A Post

  :
NEWSLETTER | FACEBOOK | TWITTER |  GOOGLE+ 
Disclosure Policy
.