Hi,
This time I have come up with a moderately bold makeup. Here I have experimented with colors keeping both eyes and lips bold (which I never do).
Breakdown of the look:
There is a lot of metallic and shimmery texture eye shadows with bold matte (semi-matte) lips. Rest of the face is quite toned down, Matte foundation, little bit of contouring, a very lightly applied blush and some highlighter.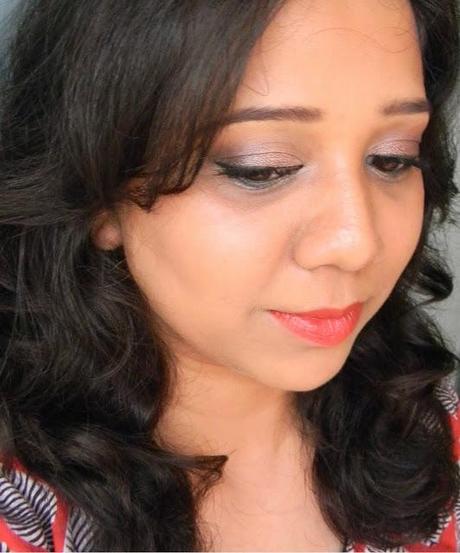 Look 1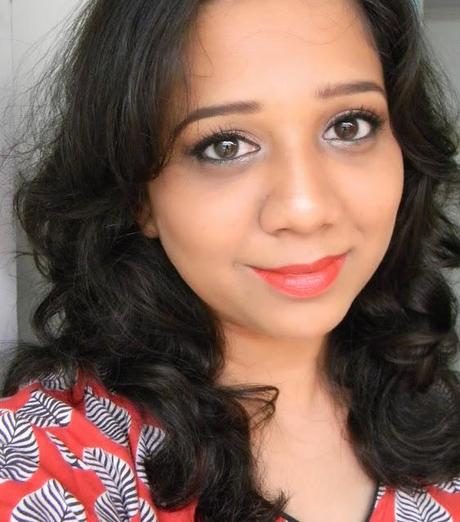 Look 1
Colors used: 
On eyes, I have used pink + golden shimmery metallic colors on the inner half of the lid. Deepened with a frosty Burnt Purple and a metallic Brown- Gunpowder color at the outer corners and in the crease.
On lower lids, added platinum color on he inner most corner of the eyes and on the inner half. On outer half I lined with the same brownish Gunpowder color. and blended both in between.
Tightlined with Black Pencil Liner and Lined with a Gel liner. Added loads of mascara.
On lips, I have used an orange with a red undertones.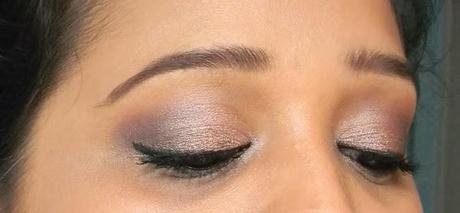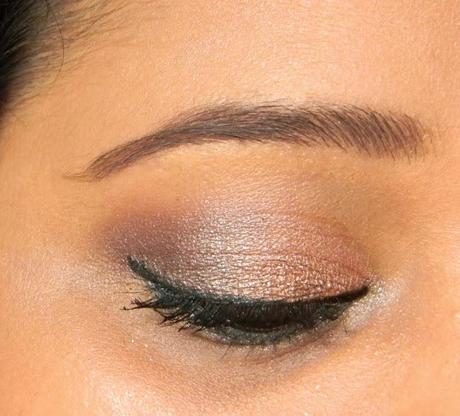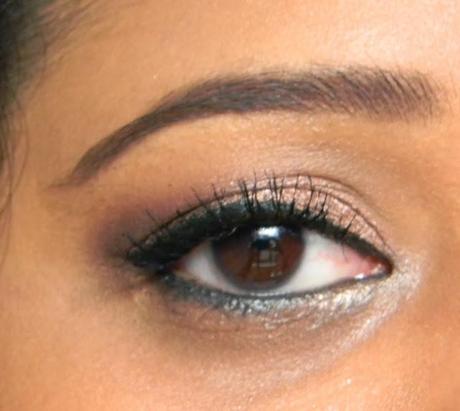 Products used:
Eyes:
MUA Undressed Palette. ( shimmery metallic pink and golden colors)
MUA Single shade 12 ( metallic Brownish gunpowder color)
Loreal Hip Duo in Electrified (metallic Burnt Purple & metallic Platinum)
Maybelline Gel Liner in Black
Mac Smolder Pencil
Loreal Mascara
Lips:
Inglot Freedom System refill No. 37
Lakme 9 to 5 Lipstick in Red Coat (in second look)
Face:
Mac Prolongwear + MUFE HD Foundation,
Kryolan Camouflage Concealer,
The Body Shop Pressed Face Powder,
Sleek Countour Kit,
Kryolan Blush in Mandarin + Youthful Red
E.L.F. - All Over Color Stick in Spotlight
Look 2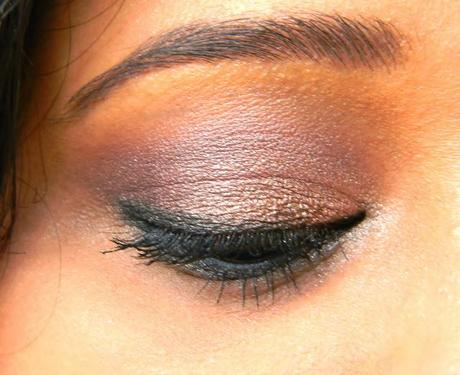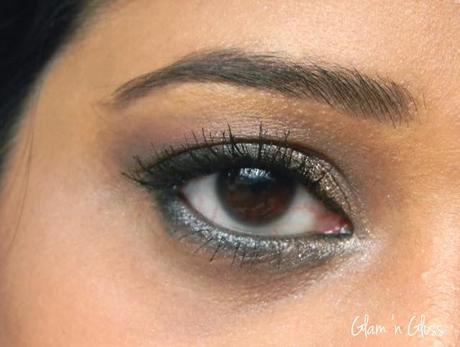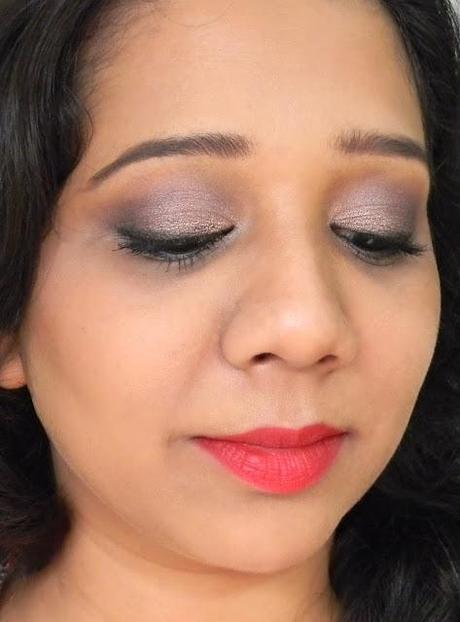 Eyes
Here in this look, Eyeshadow was applied in more dome shape rather than the elongated outer "v". 
The Platinum color is applied on inner one-third of the eye.
The Purple and Gunpowder was intensified and purple color is bought further inside the crease towards the inner corner.
Used a matte Smokey Grey color to outer half of upper lid and lower lash line and smoked it out.
Applied Mascara to lower lashes.
Lips:
Changed the orange lip color to red
Hope you liked this look. Please tell me in comments below.
Stay Beautiful,Shweta
 ZTWFYEM4ZRG2