Hi,
Follow my blog with Bloglovin
What could be a  better pick me up color than an Orange Lipstick ...
Recently I bought this Inglot Freedom System Lipstick Refill No. 37 on recommendation of a friend. I am a big pink (fuschia, berry, plums, rose pink etc)  lipstick hoarder, n second color I gravitate towards is n*de browns. And I only owned  one red color and one coral lipstick. It took lot of guts and encouragement from friends ( and obviously a very reasonable price tag) to pick this shade.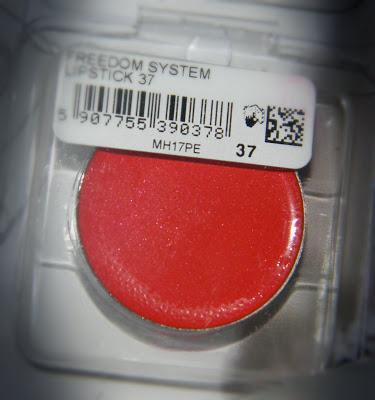 Shade: 
Okay, it is not bright neon orange, but its a deep reddish orange. It looks different in different lights, looks different when fades. It looks almost coral after fading. It fades into a very pretty stain. Once while going out I used it with a n*de lip liner and results were stunning as it muted the brightness a little.  
Texture: 
Creamy and semi matte. Non sticky but thick. Doesnt gets transferred much until you pile up the product. It doesn't bleeds at all - a very big plus point for shades like these.
Pigmentation: 
Highly Pigmented, very opaque, shimmer free. One swipe is enough to cover any sort of pigmentation. 
Staying Power : 
7-8 Hrs .. Incredible isn't it .. after fading it leaves behind a stain which doesnt let you miss the lipstick.
Price :  
INR 350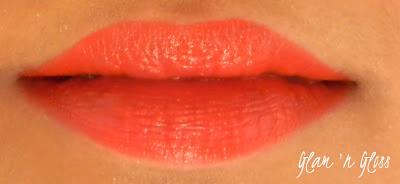 Add caption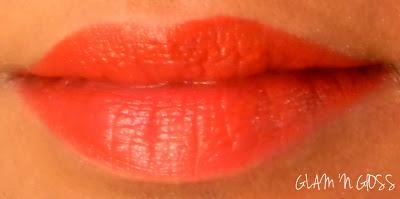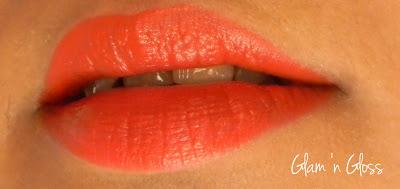 Add caption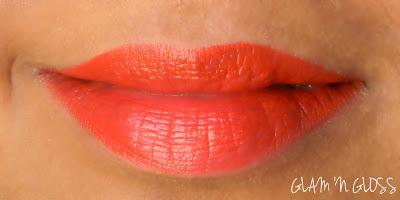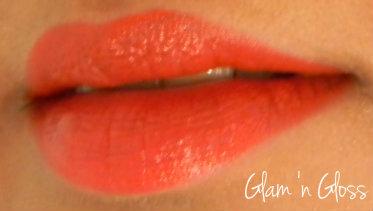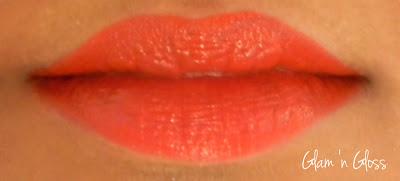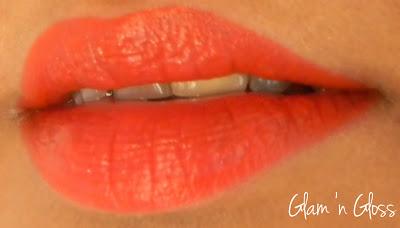 Cons : 
I practically have no cons for this one, the only one con I could think is you need a Inglot Freedom System Palette to buy these. And you should be comfortable using a lip brush.
Last Thoughts :
For me its my new go to Lipstick. I recommend using a lip balm underneath if you have dry lips like mine. Make it more wearable by using a n*de lip liner first. This is a Perfect shade for spring .. I am totally loving this shade.  
I hope you Love it too as much as I did :)
Stay Beautiful :)Shweta