Best Full Coverage Foundation which hides dark marks, scars, discoloration and dark circles
Hi,Are you looking for natural looking foundation which is full coverage and is suitable for all skin types ? Well the look no further. Here is Kryolan Derma Color Camouflage Creme.The best thing about this foundation - it can be used as concealer too - this is a complete package. I just love it. Read ahead to know why ..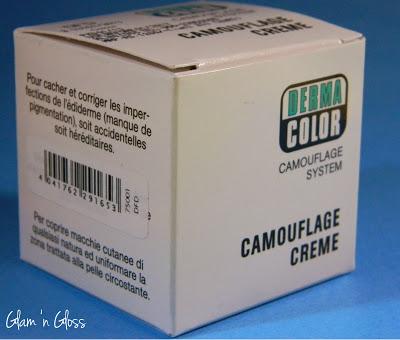 Kryolan Derma Color Camouflage Creme -
Dermacolor Camouflage Creme in a handy round packaging. Dermacolor Camouflage Creme is an especially highly pigmented make-up which is designed to correct and cover skin disfigurements, discolorations and tattoos. Dermacolor Camouflage Creme is especially suitable for face and neck. With proper use of the Dermacolor Camouflage System skin abnormalities can be easily corrected. Ones Dermacolor Camouflage Creme is fixed using Fixing Powder and Fixing Spray from Dermacolor it will be waterproof and protects the skin against damaging UV radiation. Dermacolor Camouflage could last even under extreme conditions like swimming, heat and physical strain. Dermacolor Camouflage Creme is available in an extensive range of shades and those are intermixable which gives the make-up a natural appearance when applied correctly. ECARF certified.
There are 75 shades available. I use shade DFD.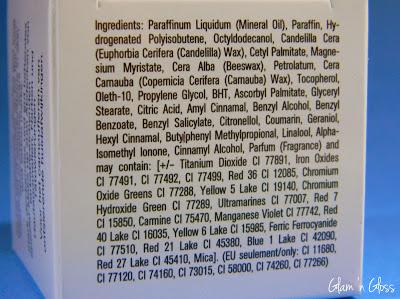 Packaging :
Kryolan Derma Color Camouflage Creme comes in a tub packaging. the tub is white and has a blue cap. Nothing fancy but it is sturdy and cap fits tight. Travel friendly. With this kind of product I dont expect a tube or pump but a compact packaging should have been fine. But packaging doesnt makes me dislike this product in any way.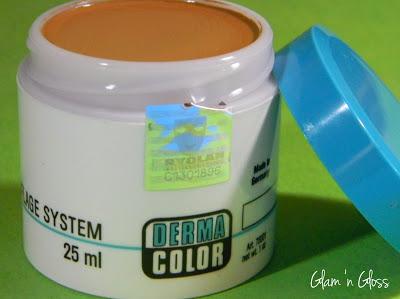 Price :
Available in three packages - 4 ml for Rs 350 , 25 ml for Rs 1500, and third pack is a compact type of pack with mirror and applicator -12 ml for Rs 3000


Texture & Consistency :
This foundation has waxy texture. It is slightly drier than normal cream foundation. Despite of being creme based it is very light and thin in consistency. It looks like a cake in the package. But when it is transferred on the back of the hand it feels lighter. Read more in the application tip.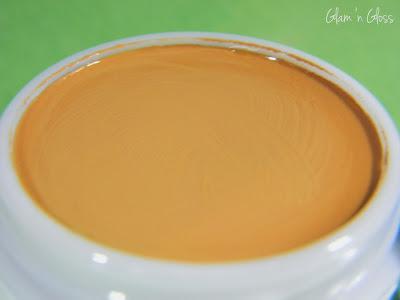 Pigmentation & Coverage:
Derma Color C.C. is a full coverage foundation. It is extremely pigmented. I can compare its pigmentation to Cover FX foundation. It covers any type of mark, scar, pigmentation or discoloration with super ease.
How to use Kryolan Derma Color Camouflage Creme:
This has a very typical way of using it. It cannot be applied directly applied from the container to the skin.The best way to apply is to take some product on the back of the hand and rub it with finger to warm it. With warmth the product will start melting and will get softer. Now apply it on the face skin. It is best used with fingers to further melt the product and blend it flawlessly. Follow it with a setting powder to lock the oils and make it crease proof.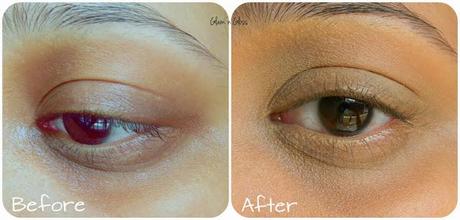 Things to keep in mind :
Preparing skin is very important. Prep your skin using moisturizer or primer as per your skin type. 
Warming the product on back of the hand is the key. It will help to make it more blend-able. 
Use small quantity of product to start with and slowly buildup as it is very pigmented and can end up getting caked up if applied more. 
Setting with a compact powder or translucent powder is a must. This will take away all the oil and set this foundation into place. And for further making it waterproof set it with setting spray. 
Staying Power and Finish:
Kryolan Derma Color Camouflage Creme foundation sets to a very natural finish. It can be used by any skin type. If set properly with a powder it goes no where. No creasing nothing. It doesn't moves from its place. 
Staying power is 12 hours plus. Powder touch up might be required depending on weather conditions. I have worn it personally for 8 to 9 hrs as a under eye concealer on many occasions . It doesn't moves from its place and creases at all . (I do proper setting with translucent powder).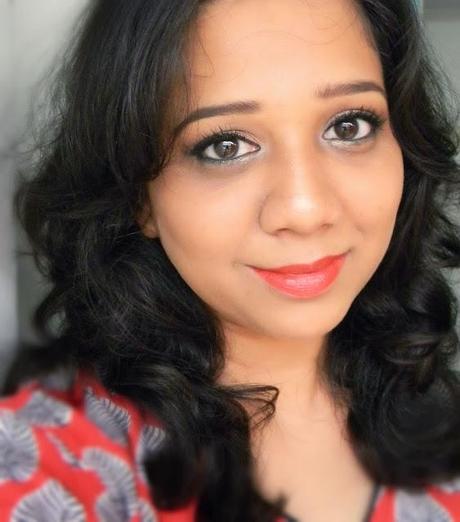 Used as an under eye concealer and around my mouth.
See Pics for the above look : Shimmery Metallic Bold Festive Makeup
Read : Kryolan Brush - On Concealer- Shade 6
Pros:
Price,

Color choices,

Staying power or 9+ hours

No creasing into fine lines,

Suits all skin type,

Natural  Finish, Can be used with any kind of makeup.

Full Coverage, less is more,

Wax-y texture with very light feel to it.

Can be USED AS CONCEALER to cover scars, acne marks, pigmentation and dark circles.

It can be used daily. 
Cons:
Availability. You can place your order at their FACEBOOK PAGE if you know your shade.

When people don't apply it properly they end up caking it up. 

It takes time to set.
Last Words:
Kryolan Derma Color Camouflage Creme Foundation is a very intense foundation and it covers like a dream. People having lot of acne scars or any other form of skin discoloration can benefit from this. I use it on my under eye area to cover my dark circles. I use it along with Brush-On Concealer in shade 6 which is Orange concealer to completely cover my dark circles. I love it immensely and I don't think I will change to anything else anytime soon.

Stay Beautiful :)
Shweta