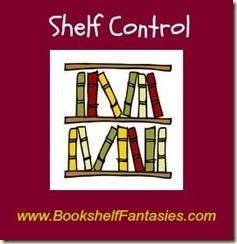 hosted by
Bookshelf Fantasies
Shelf Control is a weekly meme in which you take a book you already own and talk about why you bought it.
With so many books on my TBR, I thought this meme would be the perfect one to participate in. We all need to celebrate the books we have instead of scrambling for the funds to buy more, right?!
This week, I'm featuring
The Curse by Robert Steele
.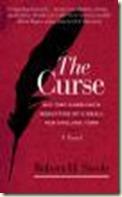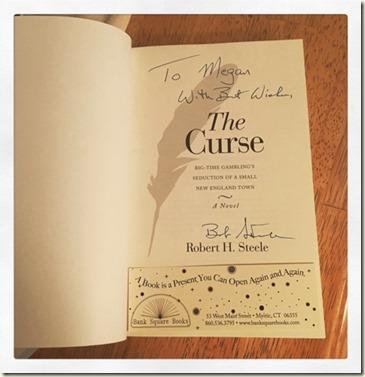 What it's about
(synopsis via Goodreads)
:
During the 1990s, two Connecticut Indian tribes built the world's two biggest casinos in the southeastern corner of the state, resulting in what has been called a "gambling Chernobyl." The Curse is a novel set against those events. It begins in 1637 with the massacre of the Pequot Indians and a curse delivered by a Pequot sachem to the young English soldier who is about to kill him. The story then jumps 350 years as the soldier's thirteenth-generation descendant, Josh Williams, becomes embroiled in a battle to stop a new-minted Indian tribe from building a third casino that threatens his town and ancestral home. The lure of easy money drives everyone from the tribe's chief to a shadowy Miami billionaire, venal politicians, and Providence mobsters, while a small, quintessential New England town must choose between preserving its character or accepting an extraordinary proposal that will change it forever. As the battle over the casino reaches a climax, Josh discovers startling truths about his family's past - including centuries-old events that appear to be impacting the present with devastating effect.
How I got it:
I went to a local independent bookstore on Small Business Saturday and the author introduced himself. I got it signed and purchased it for a sale price.  
When I got it:
Small Business Saturday (11/28/15)  
Why I want to read it:
I just moved to CT. There are a bunch of Indian road names, parks, reservations, and two Indian casinos close by. I'm intrigued by the area and the fact that so much of the area has Indian history as well as English history. I don't think I've lived in a place that is so old and rich with history. However, I don't typically read nonfiction, so I loved that the book is historical fiction so as to satisfy my curiosity while still being something I'll actually enjoy reading.
  __________________________________
Want to participate in Shelf Control? Here's how:
Write a blog post about a book that you own that you haven't read yet.
Add your link on Bookshelf Fantasies
Link back from your own post.