With the holidays right around the corner, what is your family's favorite holiday movie to watch every year? The Grinch, Rudolph, Frosty, something else? Once you see this movie, you'll definitely be adding it to your "must see" holiday list! Available from Anchor Bay Entertainment on Digital HD on October 23 and on DVD and On Demand on November 3, Shelby: A Magical Holiday Tail is a magical holiday gift for the whole family!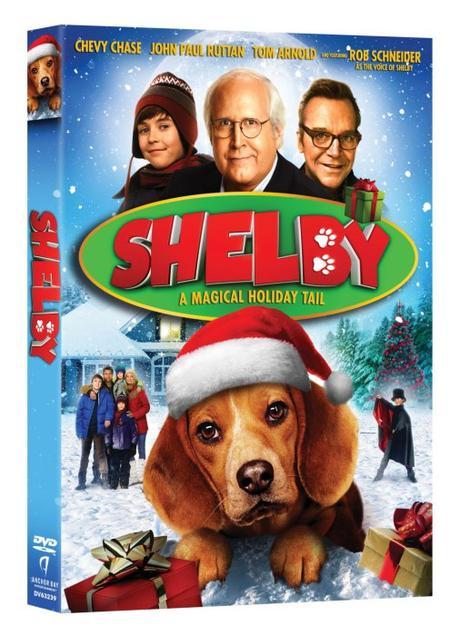 In this heart-warming family tale, rescue dog Shelby manages to escape the dog pound on Christmas Eve and runs straight into the arms of little Jake (John Paul Ruttan, Robocop) and the two are immediately inseparable. The only thing standing between them and a perfect Christmas is the notorious local dogcatcher – he has Shelby in his sights and he's not going to stop until he finds him. SHELBY also stars the legendary comedian Chevy Chase (Vacation franchise, "Community"), Tom Arnold (Underdog Kids, Chilly Christmas), Addison Holley ("Daniel Tiger's Neighborhood," "Little Charmers") and Rob Schneider (Deuce Bigalow franchise, Grown Ups) as the voice of Shelby.
Christmas is coming, and notorious stray pup/escape artist Shelby (voiced by Rob Schneider) is once again locked up in the dog pound. But when a spoiled rich kid tries to adopt him for all the wrong reasons, Shelby runs away and hides in the suburban basement of 10-year-old aspiring magician Jake Parker (John Paul Ruttan). Now with the frazzled local dogcatcher (Tom Arnold) hot on their tail, can Jake, his siblings and their visiting grandpa (Chevy Chase) – who knows a thing or two about messy vacations – pull off the ultimate magic trick and rescue Shelby, making him a part of the family forever? Jefferson Brown (Make Your Move) co-stars in this heartwarming comedy about Christmas magic and the holiday love that speaks to us all.
The movie is very entertaining, keeps you engaged and doesn't lag, and will definitely put a smile on your face. It's a very cute holiday story that both pet lovers and others will love. This is a heartwarming tale about a family and a dog discovering the special friendship between people and animals. Filled with comedy from Chevy Chase as grandpa and Tom Arnold as the dogcatcher, the entire family will have a great time viewing this Christmas film.  SHELBY was given the Dove "Family-Approved" Seal for all ages.
ABOUT ANCHOR BAY ENTERTAINMENT: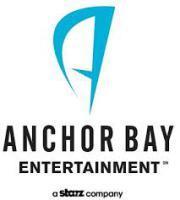 Anchor Bay Entertainment is a leading independent home entertainment company celebrating its 20th anniversary in 2015. Anchor Bay acquires and releases a wide array of filmed entertainment in the theatrical and home entertainment markets, including STARZ Original series, children's entertainment, fitness (Anchor Bay Fitness), sports and specialty films on Blu-ray™ and DVD formats. The company has long-term distribution agreements in place for select programming with The Weinstein Company, AMC Networks and RADiUS, among others. Headquartered in Beverly Hills, CA, Anchor Bay Entertainment (www.anchorbayentertainment.com) is a full service distributor in the North American market. Anchor Bay Entertainment is a Starz (NASDAQ: STRZA, STRZB) business, www.starz.com.
~ ~ ~ ~ ~ ~ ~ ~ ~ ~ ~ ~ ~ ~ ~ ~ ~ ~

It would be great if you would stay connected with me!! You can follow me on Twitter @DebiL1611, like me on Facebook at 2014 and Beyond, circle me on Google+, follow me on Tumblr, Instagram and Bloglovin', subscribe on YouTube, or connect with me on LinkedIn and Pinterest.

Please make sure to visit my homepage and subscribe to my blog for more great posts on running, fitness and lifestyle topics as well as food, product, music and book reviews, and more!