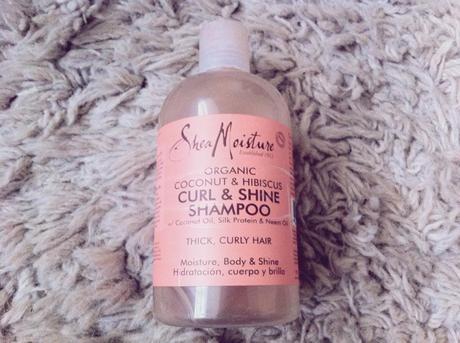 Shea Moisture - Coconut & Hibiscus Curl & Shine Shampoo 12oz £11.99
This is by far my all time favorite shampoo that I have ever used! If you have oily hair that gets greasy quickly then this product is not for you. If you have dry, coarse, or frizz prone hair then this shampoo will work wonders.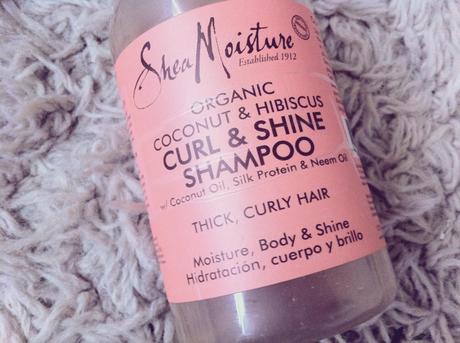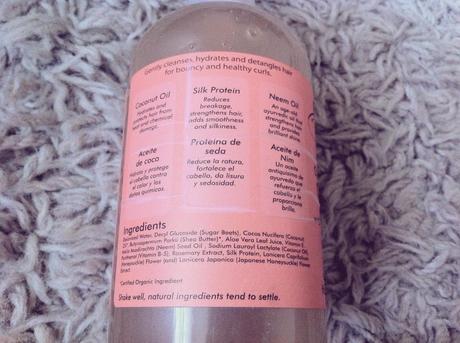 Over the years I have tried many different shampoos targeted towards my dry, frizzy hair, but no matter what I tried I always received the same 'non-event' results. That is, until I found this wonderful shampoo by Shea Moisture.
Not only is this product cruelty free, sustainably produced, vegan, and fair trade but it leaves out pretty much every nasty ingredient that is usually found in most shampoos: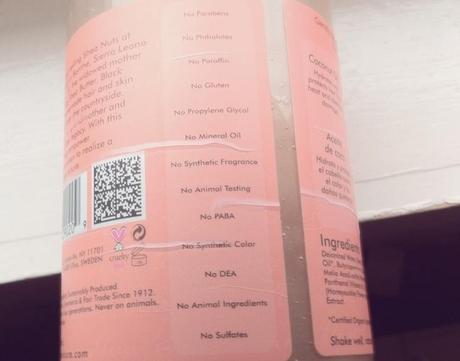 Application
I use this shampoo every other day when I wear my hair natural, or every 3 - 4 days if I'm maintaining a straight style. As this is a sulfate free shampoo, I have to make sure that my hair is completely wet before massaging the product through my hair. Sulfates are designed to bubble up as soon as they come into contact with water, but cause an extreme drying effect especially on coarse hair textures. With this shampoo my hair feels hydrated throughout the washing process, and after a couple of minutes working it through the hair a nice thick lather forms.
Scent & Texture
This shampoo has a nice 'brown-sugary' scent which might be coming from the neem oil in the ingredients. The product itself is a golden brown color and has a slightly runny, sticky consistency. Despite this it still holds itself together and does not drip on application.
Results
My hair feels soft, tangle free, and hydrated, before I've even applied a conditioner. This is a first for me as most shampoos leave my hair feeling extremely dry and coarse, but with this Shea Moisture shampoo I can even brush my hair through if I want to without running into impossible knots! In fact, on particularly good hair days I've skipped conditioner completely and just applied a bit of hair oil afterwards for extra shine. No other shampoo has ever given me this kind of result, and although this product does add moisture it does not make my hair feel weighed down or greasy at all. 
As you can probably tell by now, this product has definitely become a staple for me and I cant sing it's praises enough. The only gripe I can think of if that I wish it came with a pump cap instead of a squeeze cap for ease of use, other than that I'm absolutely thrilled to have finally found a shampoo that makes a difference to my hair. Since using this product I have noticed my hair breaking less and a definite decrease in split ends. 
Let me know in the comments if you have used Shea Moisture products before, and if you have any recommendations of products to try out next.