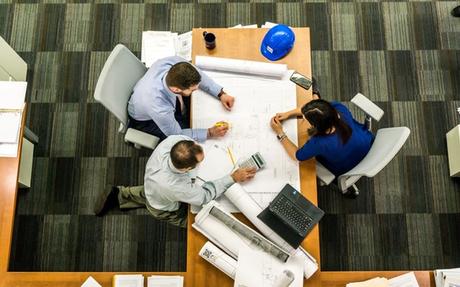 We all yearn for our dream job and are always on the hunt for it. As eluding as it gets, yet we keep on searching. This lady aims to change that. Meet Gunjan Baranwal, founder of Refer Me Group, which connects professionals and helps them to get their dream job.
The startup aspires to be the hybrid of LinkedIn, Facebook, Job Portal and Udemy. An MBA by profession, Gunjan along with her husband realized the problem one faces when someone tries to get job for other location, despite many platforms available to get job opening information.
Some questions about the dream job
Process for interview.
How to get prepare?
What to prepare?
What should be career growth?
Which is hot technology to learn?
What package someone is eligible for?
How to get rid of daily challenges and political issues?
These questions largely remains unanswered.
Refer Me Group is Group of 5500+ professionals where they provides internal openings information for various locations for multiple skills at one platform. They also help to know about relevant and dream jobs. At this platform people create a personal as well as professional network with thousands of professionals which enhances opportunities to select right candidate to refer in their organization.
They share information about walk-ins of various organizations at different locations to their members before it reaches to others by any other source. They also do domain/technical training which is not available in market with highly working professionals which helps to crack interview, change domain, knowledge about domain, which is not available in market. Also available are online live sessions, which members can join from their location. Again these things are at much discounted prices and more than 50% off for no job holders.
At 'Tea with Refer Me' members come and meet with each other. They discuss about their problems in their job & how or what to update. Other services they do like Mock Interview which is not initiated in India & Resume Build Up. Apart from that they are in website / app development.
When asked about the idea she says,
"Refer Me Group idea is given by my husband, once he got challenge to refer good candidates in his organization when we shifted from Mumbai to Gurgaon as he was new and not familiar with much professionals there. So I thought why not there should be a platform on which professionals can get connect with each other personally & share information with each other."
Refer Me Group came in existence with start of 58 members only on December 2013. After lot of meet ups, now they are 5500+ after 3 years 3 months. They add only genuine members in Group after verification.

Being passionate, she does not counts challenges as problems. She names them as learnings and opportunities which teaches not to repeat and how to deal with them.
With the motivation from her family & friends, she soon plans to start Help Line for Technical Professionals.
While signing off, she leaves a message to all entrepreneurs, "If you want to be entrepreneur please do not lose this passion and never lose hope it is in you and believe me you can do it. Entrepreneurs are not born they are made."