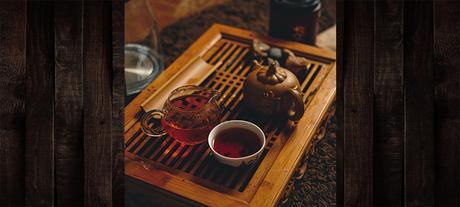 The mesmerizing land of Kashmir is proof that nature is magical, in every sense of the word!
The picturesque landscapes, snow-clad mountains, varying valleys, and rich culture - it's a realm that introduces you to bliss. From this very land, home to nature's many gifts comes the beloved Kashmiri Kahwa tea blend!
Rich, mildly spicy flavor, an intense aroma, the eye-pleasing golden appearance, and the multiple health benefits bring rightful fame to Kashmiri Kahwa Tea! Tea connoisseurs have been under the spell of this magic elixir right from the very first sip. So what is it about this blend that makes it so popular? Let's find out!
Kashmiri Kahwa: Origin & Characteristics
This exotic blend is essentially a traditional green tea, popularly consumed in the Western Ghats, the Malabar region, and Kashmir. Over time, it has gained popularity in Central Asia regions owing to its robust flavors.
The richness of saffron complements cardamom, cloves, and cinnamon, creating an unforgettable fragrance as the tea brews. Almonds and premium green tea harmonize with the spices, giving you a rich, delectable and refreshing brew. What's more? This well-balanced blend is a treasure trove of multiple health benefits as well!
7 Kashmiri Kahwa Tea Benefits
1. Relieves The Symptoms Of Common Cold
Stubborn cough and cold often keep us from making the most of our day. These are the times when Kashmiri Kahwa comes as a rescue - flavor-packed and antioxidant-rich, every sip of the brew will bring you closer to wellness. Pour yourself a hot fragrant cup; you'll find that delectable Kashmiri Kahwa was curated to nurse you back to health.
2. Gives You A Radiant Glow
The terror of acne and aging skin is as real as it gets. Kashmiri Kahwa has proven to be a flavorful solution to this age-old problem! Every brew of this blend gives you healthy and glowing skin. The antioxidants present in the tea helps to moisturize the skin and soothes the acne-affected areas. It's the best remedy out there to ensure a natural glow!
3. Eliminates Toxins From The Body
Nothing detoxifies your body better than this golden elixir! The traditional green tea cleanses the stomach, improving digestion and metabolism. It also helps boost your immunity system.
To best enjoy its health benefits, consume a cup of Kashmiri Kahwa after each meal throughout the day.
4. Aids With Weight Management
Tired of the extreme workouts routines and strict diets that keep you from munching on your favorite food? Well, here's Kashmir Kahwa to your rescue. When consumed after meals, it not only aids in digestion but also helps break down fat. The brews also help prevent the deposition of cholesterol in blood vessels and thus reduces the risk of heart diseases.
5. Keeps Your Heart Happy & Healthy
With the modern world that worships hustle, there's hardly time to indulge in relaxing sessions and keep your health in check. Brews made from Kashmiri Kahwa help reduce cholesterol levels and regulates blood pressure, keeping your heart happy and healthy!
6. Improves The Digestive System
Exotic tea brews play a significant role in cleansing the digestive system and improving metabolism. Consuming a soothing warm cup of Kashmiri Kahwa first thing in the morning can help keep your digestive health in check! It is also known to ease digestive problems such as constipation.
7. Introduces You To Sheer Bliss
Delight in a warm, soothing cup of Kashmiri Kahwa after a long, hard day! It is, hands down, the quickest, the best, and an all-natural remedy to scare away stress. All you have to do is scoop 2 teaspoons of the leaves into a teapot. Pour 200ml of water freshly boiled at 80°C over the leaves and let the infusion steep for 3 minutes.
Dr. Rupali Ambegaonkar, the Founder & CEO of Tea Culture of the World, is one of India's few certified tea sommeliers. With an ardent love for curating teas, she started this journey in 2011.
Today, the brand delights tea connoisseurs across the globe with its naturally blended teas.
Over 80+ blends (tea bags & loose-leaf) are sold across major retail chains pan India. Each infusion is an exquisite experience.