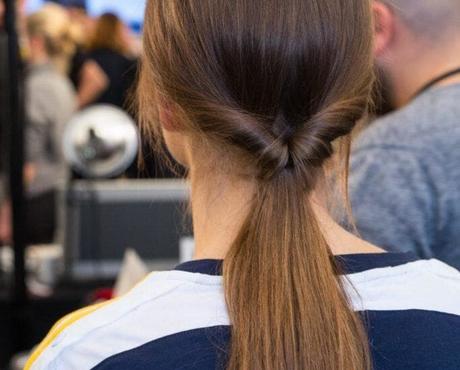 Treat Your Hair Like a Science Lab... EXPERIMENT!
Throughout their lives, people have worn various hairstyles their whole life. If you notice carefully, there has been no vast change in the hairstyles of the ancient time from now. All we did was modify them every decade. After all, fashion is everchanging in a cycle.
Once we fall into our daily routines, adding some spice or a change in life becomes very important. In the same way, that same hairstyle for every day seems to fade your look. There are major other reasons for not being able to try new hairstyles due to the busy schedule, bad hair days, and many more.
We often think that 'hairstyling' = Flat Irons, Curling Irons, Hair Sprays, etc. But today, I will be listing some very easy-to-do hairstyles which can be done without using any heat styling. They go with any look you want. Professionalism? Casual? Funky? Elegant? You name it and you will get it! All you need is a Scrunchie, Hair Rubber Band, and Hairpins. So, let's have a look at them now.
1. The Classic High Bun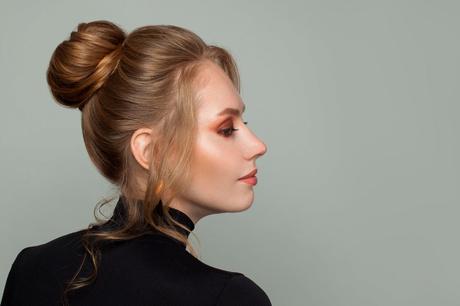 High buns are your go-to option for any occasion. You can always modify them and make them suit any environment you are in. You can simply tie the bun high and take out a few strands from your forehead to get a cute look. Take out a few more and part them on each side and you get the elegant look. A simply put high bun always suits casual occasions and will suit a party if done at a lightly low level. You can also try two cute side buns over a cute one-piece. To add some extra cuteness, tie them with scrunchies to keep up with the trend!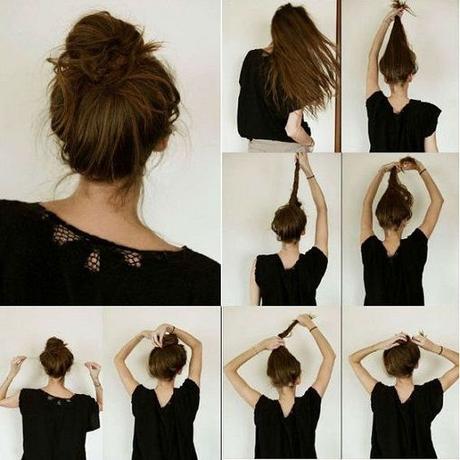 How to do: Gather all the hair in your hand and take them high on your head. Then twist them and once they look straight to put together, make their circles over the head and tie that up with a hair rubber band.
2. That Elegant Look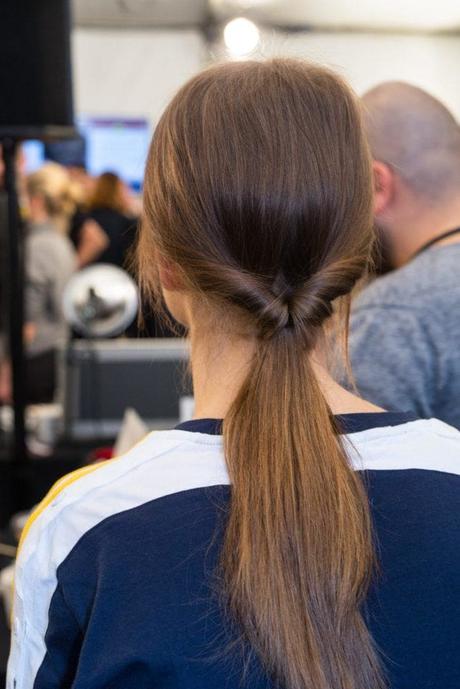 This is the fastest and the most efficient way to look effortlessly stylish. Having a bad hair day or a good hair day doesn't matter. This hairdo goes both ways. This hairstyle just takes 3-4 minutes maximum and turns out pretty great. Doesn't it?
How to do: Just tie a low pony and turn the tail inside at the center back of your head for this not-so-hard hairstyle and own the look!
3. Cuteness Over the Moon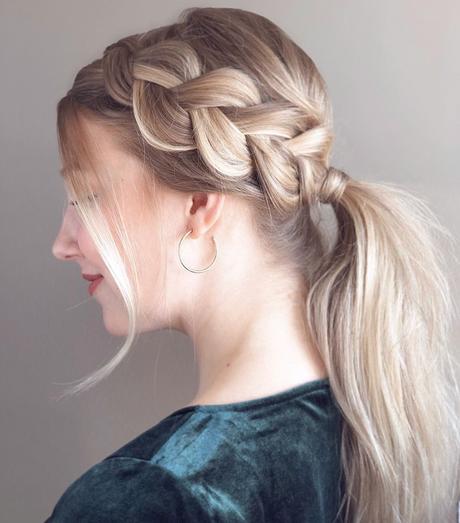 This three-step hairstyle is the fastest way to make your hair look cute. It can be done on any occasion you like and you will slay the look for sure!
How to do: Make braids over one section of your hair from the front and tie the remaining hair at the low with a rubber band. Later, take a small portion of the low pony and turn it over the rubber band. Fix that with a hairpin. Now take a few stands out from your forehead. Lastly, stretch the braids with your hands to make them look bigger.
4. The Boss Babe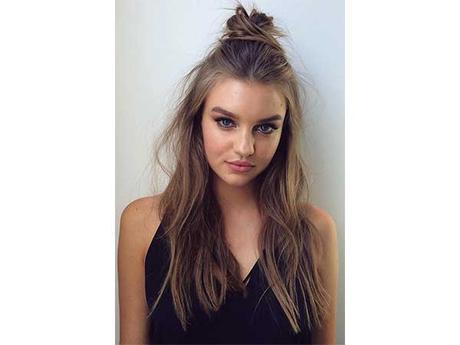 This look just screams of power! You can try this hairdo from shoulder to length below and you will definitely look like a boss. This is a quick look for any occasion you like. From casual to professional, this suits them all! No matter your age, this hairstyle will suit you. This look might just take a few seconds if you are familiar with making high buns.
How to do: Just take the front portion of your hair twirl it until it is fully straight and tie it in a circle over the top of your head. Just comb the remaining hair once to remove the tangles and frizz. Now you are good to go!
5. Twirl Me Pretty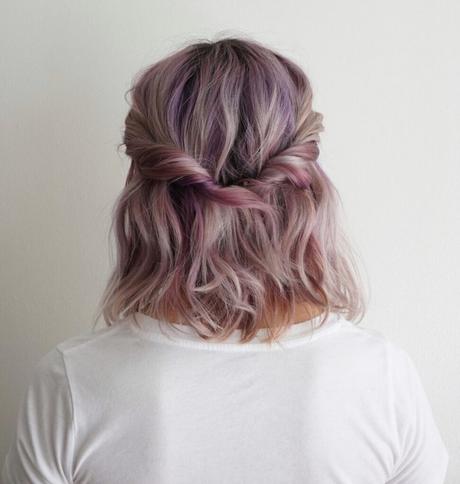 Isn't this the prettiest hairstyle ever??? This hairstyle suits any hair length and hair type! All you need is two hair clips of your choice to match the outfit and you will glam up any occasion you want to try this look at.
How to do: Make medium-sized twirls on both sides of your hair and tie each with a hairpin. To get a messier look, stretch the twirls a bit so they show more volume.
Try these easily doable hairdos with minimum effort and maximum style. These will look great on all the hair types and lengths. Every look listed above can be done on any occasion you want. These flattering hairstyles will make you feel confident, pretty, different, smart, and sexy as hell even in your everyday life. Hairstyles are for you ladies out there to love yourself harder and feel more confident each day.
Hairstyles are meant to be fun and adored. Leave that everyday look behind and make each day shine with these comfortable hairstyles to outnumber every bad day you ever had.