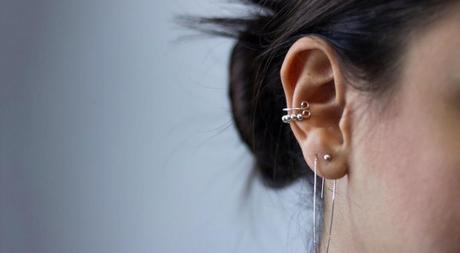 A pretty pair of gold earrings can uplift any look. It not only adds a subtle hint of style but also elevates your fashion statement. Earrings showcase your personality and express your elegance.
If we talk about the color and material of earrings, gold is always in trend. As the winter dawns in and you are ready with a wardrobe changeover, it is also important to match your accessories with your winter outfits. You can invest in versatile pieces like 14K gold earrings, and go for a seasonal refresh to experiment with new styles. Here, we have covered some of the best tips that will help you update your jewelry collection and refine your winter look.
Gold and Silver Hoops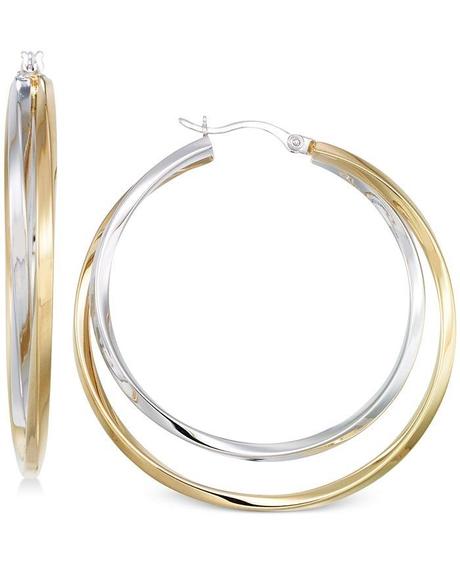 The cool-toned metal pairs very well with gold and the combination look great in winter. Silver and gold earrings with gemstones like sapphire or emerald can instantly add grace to your outfit and look very elegant. You can also go for simple silver gold hoops or invest in some studded pieces. These types of 14k gold earrings will match your winter sweaters, sweatshirts, and tops.
Yellow Gold with Warm Tones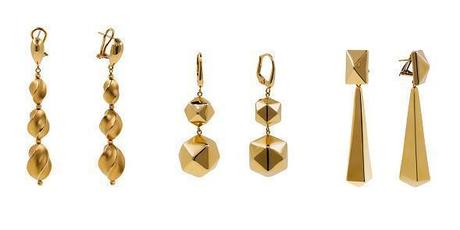 Yellow gold complements warm tones. If you pair yellow gold earrings with warm colors like red, yellow, or orange, your outfit becomes more vibrant. So, if you are up for a winter party and planning to wear vibrant colors, you can choose yellow gold earrings to match your look. Yellow gold can never go wrong with other winter colors like forest green, beige, brown, etc.
Rose Gold Earrings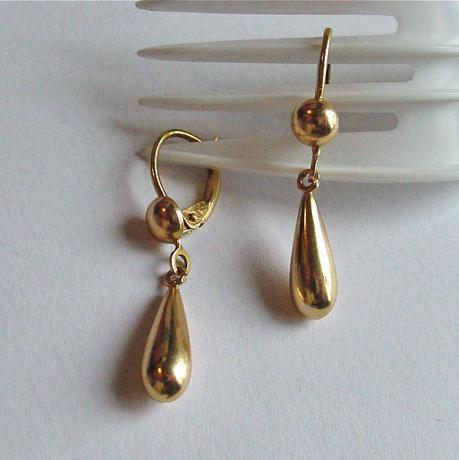 The pink undertone of rose gold can elevate your look to the next level, making your outfit more luxe. Rose gold goes well with both cool and warm tones due to its pinkish hint. You can wear a pair of rose gold earrings with any winter outfit. It is a must-have in your jewelry collection this winter season!. You can have these 14k gold earrings as danglers, studs, hoops, or barbels. The choice depends on your style!
Layered Gold Earrings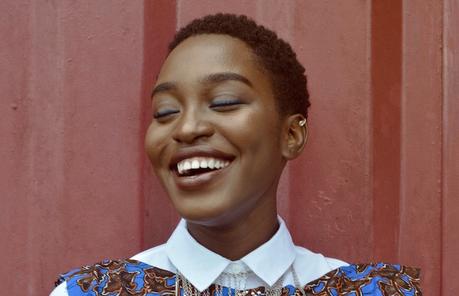 Layering your jewelry never goes out of trend! and it is a great way to perk up your otherwise boring winter outfits. The metal details of your jewelry will help you balance the extra layers of fabric you wear. You can stack gold hoops if you have multiple piercings. The largest hoop can be put in the earlobe, and smaller nose hoops follow in the cartilage region. Also, you can use cuffs for the cartilage piercings to add a fun pop!
Chandelier Earrings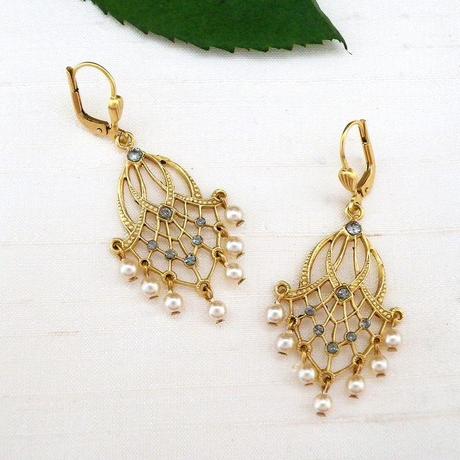 Be it a fancy outfit or a casual one, chandelier earrings compliment all looks and instantly draw attention. They are easy to wear and can elevate your winter look too. These long pieces will go well with knitted outfits, especially during the holidays and festivities. So, now you know what pair of earrings you will wear to the upcoming party!
Drop Earrings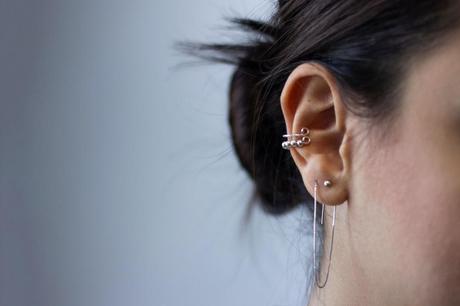 Drop earrings are quite elegant and look well with western as well as ethnic outfits too. Dangling pearls or tiny diamonds with gold look classy and can transform your winter look.
Gold Hoop Earrings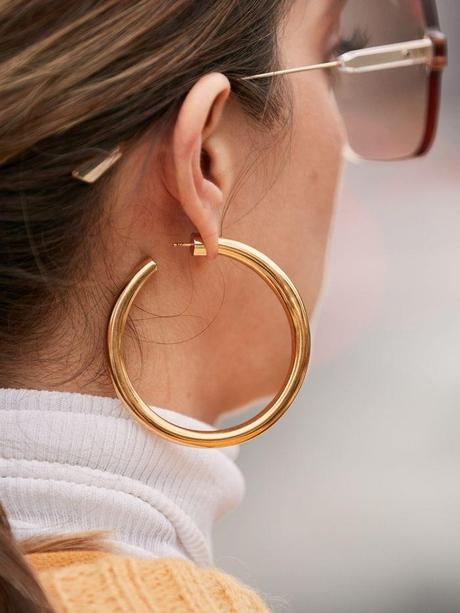 You can always go for minimalist pieces like simple tube hoops. These 14k gold earrings go well with every outfit and are not only stylish but also quite comfortable. They are available in different sizes, thicknesses, and designs.
Mix metals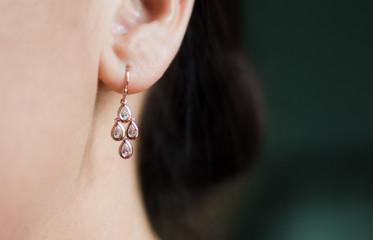 Mixing different colors of metals like gold and rose gold can also look great. You can play with colors and experiment with different looks.
You can mix gold with silver, white gold, or platinum for an optimum look, color blocking, and design choices.
So, this was all about 14k gold earrings and how you can wear them to add charms to your outfits! We hope this helped!